'A win for two countries'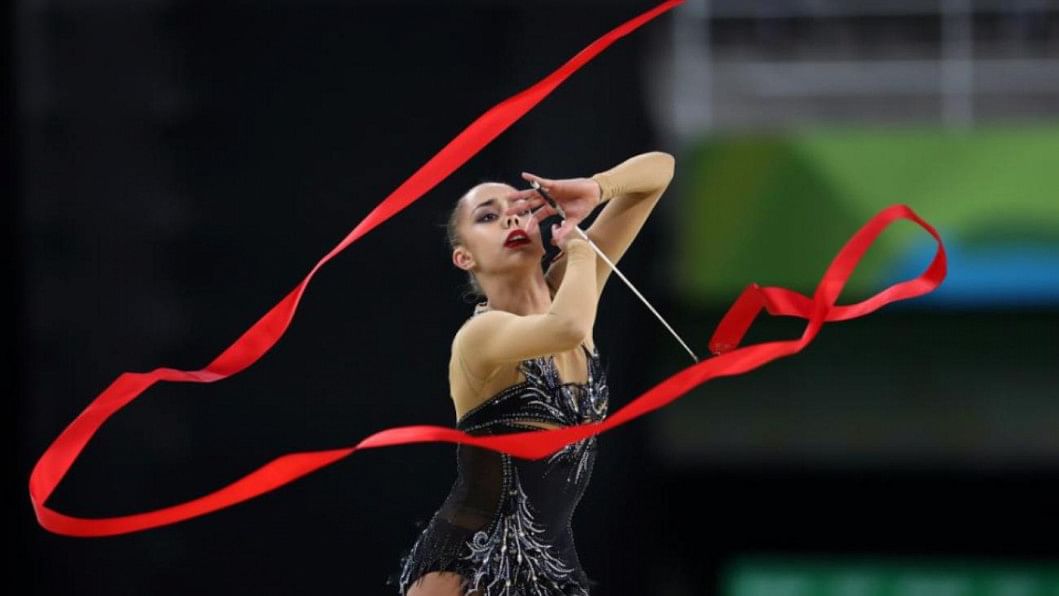 Bangladeshi descent Russian world number one rhythmic gymnast Margarita Mamun has won gold in the women's individual all-around rhythmic gymnastics event at Rio de Janeiro's Olympic Arena on Saturday. hailing it as a 'win for two countries'.
The 20-year-old gymnast, whose father is an engineer from Bangladesh settled in Moscow and mother a former gymnast, scored 76.483 points to grab the gold ahead of her compatriot Y Kydryavtseva, who scored 75.408 points to take the silver in a tense final round. An Ukrainian gymnast won the bronze medal.
Known as the Bengal Tiger, Mamun had previously represented Bangladesh at junior level.
"It was quite unexpected for me to win the gold medal today because before today Yana beat me and win each time in the all around. Hence I wasn't really thinking about winning the gold medal today," the 20-year-old told Reuters.
"I'm really happy knowing that I have a lot of fans in Bangladesh who have been supporting me," added Mamun in Russian.
"I can count one to 10 in Bengali. When I was younger my dad used to teach me Bengali but I have forgotten it all."