Suicide of Raped Girl: Frustration as case not recorded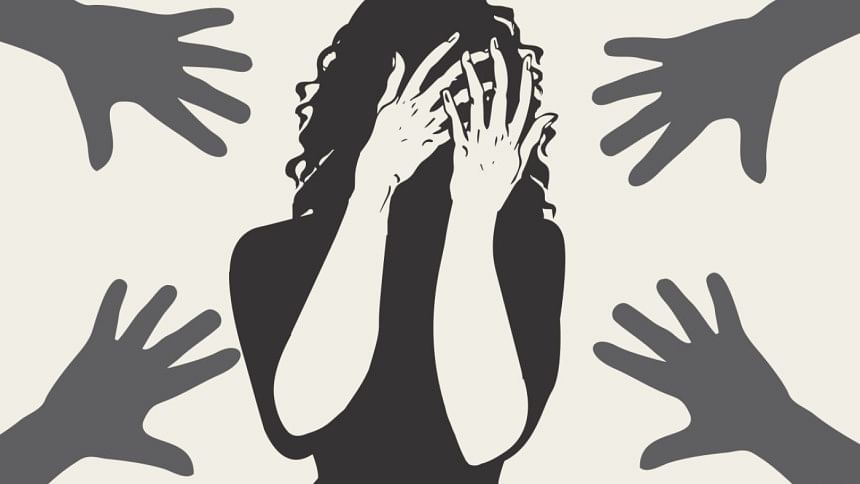 Parents and relatives of a school student, who died by suicide on Tuesday in Panchagarh, are frustrated as police have not yet recorded any case against the two youths, who allegedly provoked the 14-year-old girl to do that.
The victim, Rahima Akhter Sonia, daughter of Jahirul Islam of Kalaramjodth village in Tentulia upazila, was allegedly raped by Rajon and Atik around three months ago.
The duo allegedly threatened her to release video clips of the incident on the internet.
"We went Tentulia Police Station first on Tuesday night with a complaint against the rapists including Monsur Alam Rajon and Atikuzzaman Atik. But police did not record any case saying they did not get the autopsy report yet," said her mother.
Three months ago, Rajon, ward boy of Tentulia Upazila Health Complex, offered Sonia a lift on his motorcycle saying he would give her medicines for her ailing mother. Instead, he took her to Atik's house where they allegedly raped her and filmed the incident.
The duo later raped her several times threatening her to release the video, alleged victim's mother Selina Begum.
The girl died by suicide in her room around 11:00am on Tuesday after returning from a coaching centre.
Sonia's parents, relatives and villagers demanded an investigation into the suicide and exemplary punishment of the rapists. They, however, expressed concerns as the criminals were influential and connected to the ruling party.
Officer-in-charge of Tentulia Police Suresh Chandra said an unnatural death case was filed in connection with the incident. He added they might file another case upon receiving the autopsy report.
The OC said they were trying to arrest the duo for interrogation as the victim's family has brought allegation against them of provoking her to kill herself.