Orphanage Case: Dockets could be sent to HC Wednesday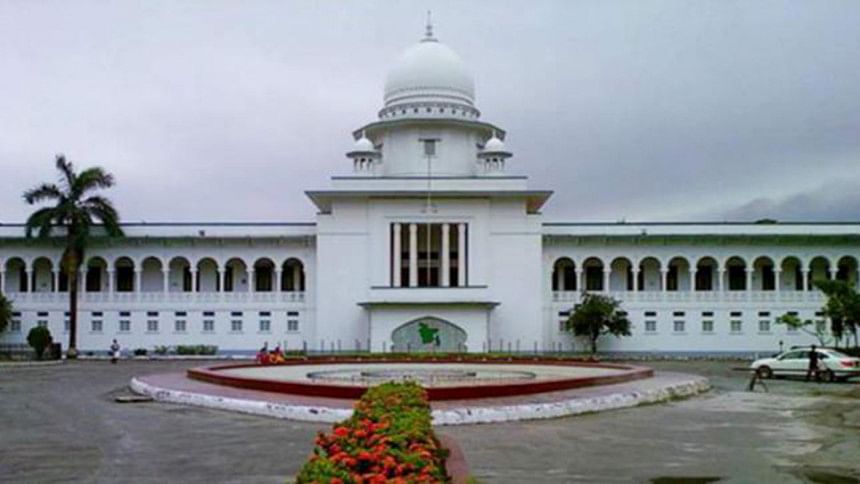 The Special Judge Court-5 of Dhaka is likely to send the records of Zia Orphanage Trust graft case to the High Court next week.
"We are in the process of sending the case dockets containing over 2000 pages to the High Court on Wednesday," Mokarram Hossain, bench assistant of the special judge court, said.
The HC on February 22 accepted an appeal filed by Khaleda Zia and asked the trial court to forward in 15 days the records of Zia Orphanage Trust case, in which BNP Chairperson Khaleda Zia was sentenced to five years in prison.
The HC also stayed the lower court order that fined Khaleda Tk 2.10 crore.
After receiving the case records, the HC will pass an order regarding Khaleda's bail petition.
Khaleda filed an appeal with the HC on February 20, challenging the verdict in Zia Orphanage Trust case.
The bench of Justice M Enayetur Rahim and Justice Shahidul Karim had set February 22 for a hearing on whether the appeal would be accepted.
On February 8, Judge Md Akhtaruzzamn of Special Judge Court-5 delivered verdict in the graft case.
Khaleda was sent to Old Central Jail with the conviction warrant after the verdict.
Khaleda would have been in jail for almost a month by the time the court sends the case dockets to the HC on Wednesday (March 7), court officials said.
The trial court took over 11 days to provide certified copies of the verdict convicting Khaleda.
The court also sentenced Khaleda's son Tarique Rahman and four others to 10 years' rigorous imprisonment and fined them Tk 2.10 crore each in the case.
LEAFLET DISTRIBUTION
BNP leaders including the Secretary General Mirza Fakhrul Islam Alamgir yesterday distributed leaflets at different points in the capital demanding release of Khaleda.
Ruhul Kabir Rizvi, BNP senior joint secretary general, launched the programme by distributing leaflets among people before the party's Nayapaltan office around 10:15am.
Fakhrul and Abdul Moyeen Khan, BNP standing committee member, distributed leaflets in Purana Paltan and Motijheel areas.
Fakhrul said the leaflets stated how their chairperson has been "subjected to injustice".
A large number of law enforcers were deployed in Nayapaltan area following the leaflet distribution.
BNP SEEKS PERMISSION FOR RALLY
The BNP sought the authorities' permission to hold a rally in the historic Suhrawardy Udyan on March 11 demanding Khaleda's release, Rizvi said at a press briefing at the party's Nayapaltan office.
The party had applied to Dhaka Metropolitan Police and Department of Public Works yesterday seeking permission for the event.
The BNP was denied permission to hold a rally at the same place last month.