Nizami brought to Dhaka jail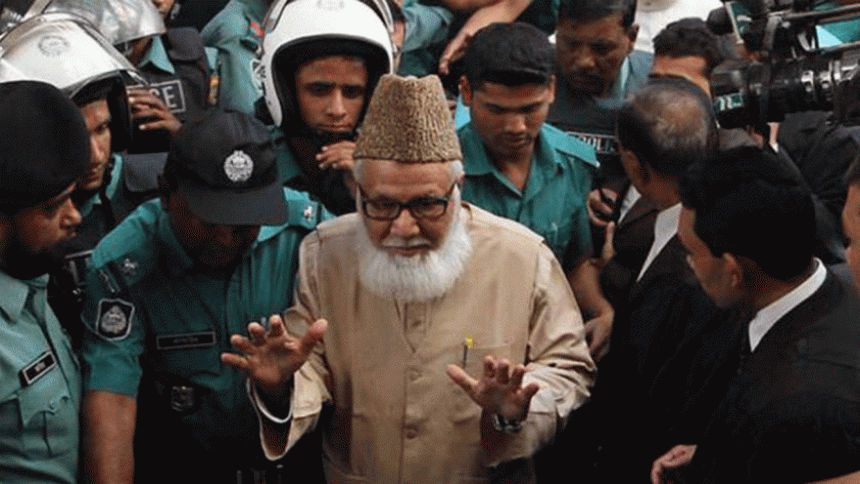 Condemned war criminal Motiur Rahman Nizami was shifted to Dhaka Central Jail from Kashimpur jail in Gazipur last night amid tight security.
Nizami reached the Dhaka jail around 11:50pm, said Jahangir Kabir, its senior superintendent. 
On Friday, family members met the Jamaat-e-Islami chief at Kashimpur jail after the Supreme Court last week dismissed his petition for reviewing its verdict that upheld his death penalty given by the International Crimes Tribunal-1 in 2014 for war crimes.
The review plea was filed on this March 29.
Nizami was the president of Jamaat's student wing Islami Chhatra Sangha from 1966 to September 1971. He was also the chief of Al-Badr.
He masterminded the formation of the militia that unleashed terror on peace-loving Bangalees, killed unarmed civilians, raped women and destroyed properties during the war, the tribunal found.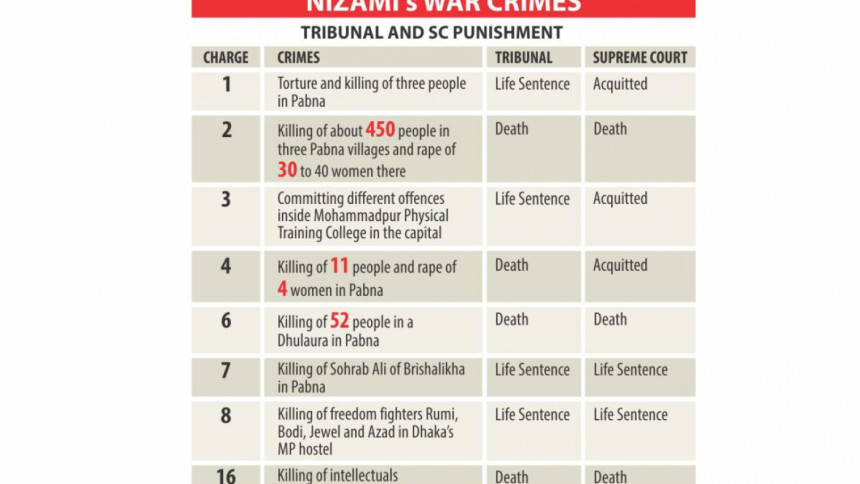 The review petition was the last legal battle for the war criminal. Now, he will have the chance to seek presidential clemency.
A former minister, Nizami was also sentenced to death in the sensational 10-truck arms haul case.