Unplanned urbanisation a big barrier
Says Centre for Policy Dialogue, suggests economic plan for every urban area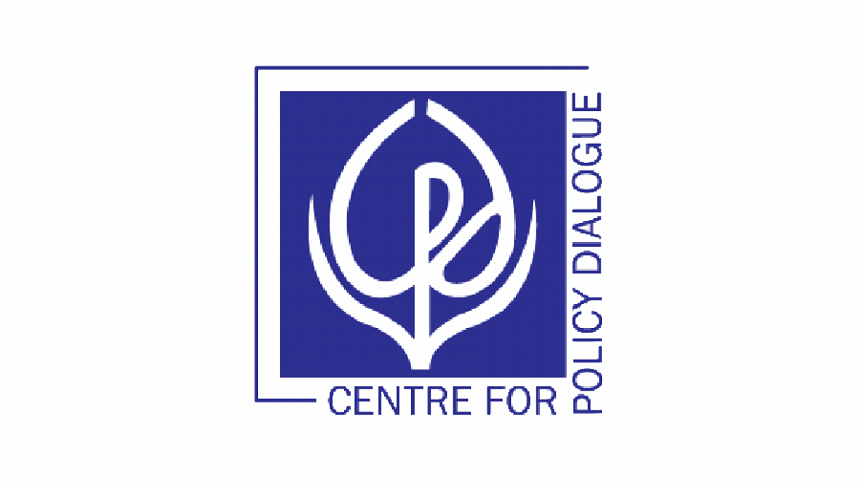 Unplanned urbanisation is now a recognised structural barrier to all middle-income countries, including Bangladesh, in becoming developed nations, said Centre for Policy Dialogue Distinguished Fellow Debapriya Bhattacharya.
He said this while sharing the research paper on "How Prepared is the Urban Local Government in Bangladesh to Deliver SDGs?" during a dialogue organised by the CPD at a city hotel yesterday.
Debapriya said development experience of the countries which were on the so-called middle-income track, especially some Latin American countries, showed they remained stuck in their middle-income status and could not come out as developed nations largely because of unplanned urbanisation.
The CPD held the dialogue on "Delivering SDGs in Bangladesh through Urban Local Government: An Exploration of Status, Prospects and Challenges".
It said the country's cities should be developed and managed in a planned way, led by urban local government institutions, for sustainable development.
There should be an urban plan or city plan for each urban area as well as individual economic plans, the think tank said in a research paper disseminated during the dialogue.
Debapriya said development activities centring urban local government were very limited in Bangladesh. Most of such activities were done centring rural local government.
Debapriya and CPD Senior Research Associate Umme Shefa Rezbana jointly presented the research paper. 
Debapriya added that global projection suggests that total urban population would be more than the rural population by 2035 after the end of Sustainable Development Goals (SDGs) period (2016-2030).
In future, this issue will be very crucial and it is also important for Bangladesh, he said.
He pointed out some challenges to the country's urban local government bodies for their proper functioning and proposed establishing a Local Government Commission to overcome those.
The "colonial mindset" of dominant bureaucracy, centralised governance mechanism, and the government's political attitude were the challenges for the urban local government in implementing the SDGs, he said in the research paper.
Chairing and moderating the dialogue, another CPD Distinguished Fellow Prof Mustafizur Rahman said urban issues and areas were important from the SDGs perspective of "Leave No One Behind", as well as for implementing the goals.
Addressing the dialogue, former election commissioner Brig Gen (retd) M Sakhawat Hossain said structural change in the local government system was required to function properly.
In the existing system, women municipality councillors of reserved seats and upazila vice-chairmen often do not have any meaningful jobs, he said.
Speaking as the chief guest, Local Government and Rural Development Minister Tajul Islam said the government was committed to strengthening the local government entities.
He sought support from all to address their problems to this end.
Collection of revenue is an important issue for local government bodies. Priority has to be given on the potential revenue sources as well as on building their income generating capacities, he added.
AFM Ehteshamul Hoque, chief executive officer of Narayanganj City Corporation, said a "coalition" between different local government tiers should be formed for their effective functioning.
Madaripur municipality Mayor Khalid Hossain said a special budget should be allocated for the urban development.