Road to Freedom: This Day in Bangladesh Liberation War History
A terrible blood bath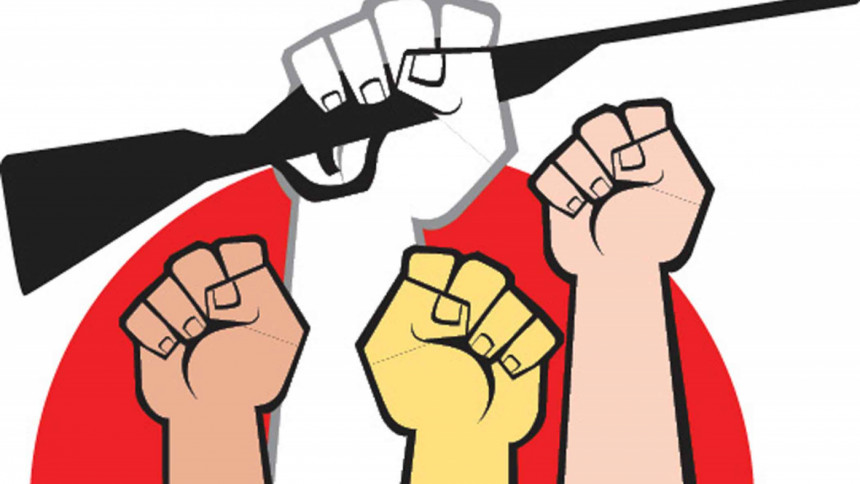 June 27, 1971
The Pakistan army attacked at least five villages within 30 miles of Dhaka in the last four days, killing Hindu men and burning homes and markets in pre-dawn raids, reported Washington Star on June 28, 1971.
Arriving at one village, Boliadi, the correspondent Arnold Zeitlin passed an army column leaving the place and saw dead Hindu men and the bazaar and houses burning. From nearby villages, rifle fire could be heard and columns of smoke were rising, he added.
Residents of Boliadi said the raids started Friday, the day after the arrival in Dhaka of four members of the British Parliament investigating conditions in East Pakistan and refugee camps in India. The people in Boliadi said the soldiers attacked the Hindu section of their village at 4:00am on June 27.
A Hindu woman held her husband in her arms. He had been shot in the neck. Another sari-clad woman moaned over the body of her husband. Across a small creek in a tiny corrugated iron sheet house lay the body of a white-haired man with a bullet wound in his back. Residents said at least five or six other corpses were in the village.
Zeitlin further reported that the commander of the troop column identified himself only as Col Omar. He said his men were on a "routine patrol" and refused to give details. He led about two dozen men in regular army uniforms carrying automatic rifles and ammunition boxes.
Two men earned transistor radios and others carried goods wrapped in cloth. One villager said the troops looted houses and market stalls before setting them ablaze.
As they spoke, flames shot up from tin shacks. The heat buckled the metal and burned the underpinnings, bringing them to the ground.
3,500 CHOLERA DEATHS: WHO
World Health Organisation said today that 65,000 cases of cholera resulting in 10,660 deaths had been reported in 27 countries since the beginning of 1971. The most serious epidemic was among the East Pakistan refugees who had suffered more than 24,000 cases with 3,500 deaths as of June 20, 1971, it added.
INDIA CAUTIONS PAKISTAN
India warned that while it would not adopt a provocative attitude, it would retaliate with full force against any aggression from Pakistan. The official spokesman was commenting on reports from the India-East Pakistan borders where, India charged, the Pakistan army had been violating Indian territory. The Pakistan army had come up to the frontier in violation of an agreement that the two countries keep six miles between their armies, the official said.
Meanwhile, the Pakistan government in Islamabad lodged a protest with the Indian high commission there for alleged continued and unprovoked attacks by Indian Army on Pakistan territory. It said there were eight instances of violation in four days between June 18 to 21 and that this had heightened tension in the area.
GUERILLAS ATTACK POLICE STATION
A group of freedom fighters led by guerilla commander Khalil attacked today a police station at Palong in Faridpur district. Three policemen including a sub-inspector were killed and nine rifles were captured in the operation. They also destroyed the Shibchar and Palong wireless stations.
Shamsuddoza Sajen is a journalist and researcher. He can be contacted at sajen1986@gmail.com