Temples, Hindu houses attacked in several dists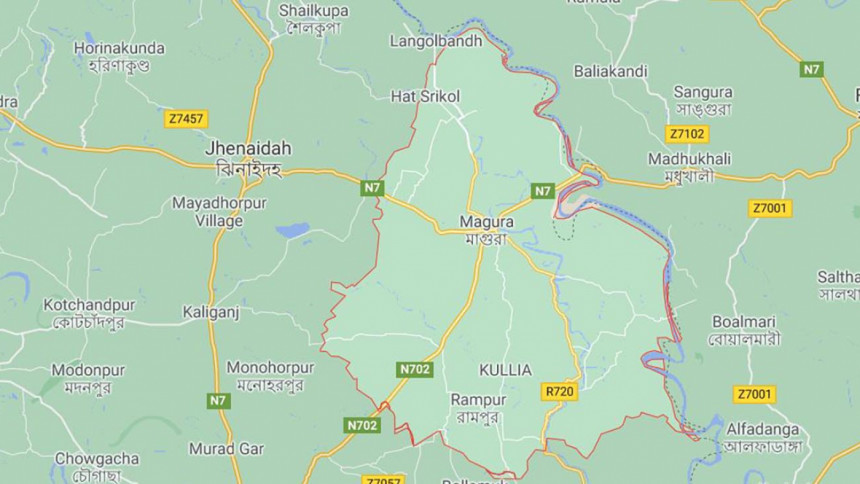 Multiple Hindu temples and homes have come under attack since Sunday in different districts.
In almost all the incidents, the perpetrators have remained unidentified.
The recent spate of violence against the Hindus started with Sunday's attack on a Brahmanbaria temple launched from a Hefajat-e-Islam procession.
Members of the minority religion were targets of violence after the Qawmi madrasa-based organisation unleashed havoc in many areas on Sunday during their dawn-to-dusk countrywide hartal.
Our correspondents from different districts reported the attacks on the minorities.
In Brahmanbaria on Sunday, around 200 Hefajat activists ransacked the district's biggest temple Sree Sree Anandamayee Kali Mandir around noon when Hindu devotees were observing the Dol Purnima festival there.
The attackers trashed and broke the idols of Krishna and Goddess Kali. The donation box for the temple and ornaments of idols were looted, while the artifacts used for ceremonies were ransacked and strewn about.
"We were performing prayers for Dol Purnima, when 200-300 armed men broke the temple gate and barged into our ceremony. We tried to protect the idol of Goddess Kali, but they shoved us aside and vandalised the idol," said Ashis Paul, president of Anandamayee Kalibari Temple Festival Celebration Committee.
The temple's priest Jibon Chakroborty said the attackers damaged everything and looted money and ornaments within 10 minutes.
In Magura, some unidentified attackers set fire to a cremation ground and its adjacent temple in Astogram area under Mohammadpur upazila on Sunday night.
Three rooms of the cremation ground, known locally as Shita Pagoler Ashram, were burnt to ashes, said Swapna Rani Biswas, former vice chairman of Mohammadur upazila parishad and organising secretary of the upazila unit of Hindu-Buddhist-Christian Unity Council.
Contacted, the district's Deputy Commissioner (DC) Ashraful Alam said the reasons could not be known immediately.
No one was arrested in this connection as police could not find any clue behind the incident, said Tarok Biswas, officer-in-charge (OC) of Mohammadpur Police Station.
In Bogura, attackers vandalised an idol of Hindu goddess Saraswati at a temple at Tengrakhali village in Dhunot upazila early yesterday.
"I went to the temple around 4:00am today [Tuesday] for performing a ritual. At that time, I found a fire at the temple's fence. Then, I rushed inside where I saw the Saraswati idol was beheaded," said Sumoti Rani, a priest of the temple.
Contacted, the district's Additional Superintendent of Police Gaziur Rahman said, "We have already visited the spot. After talking to locals, we have kept some people under surveillance as we suspect they might be involved in the incident. The process of filing a case in this connection remains underway."
Meanwhile, Bangladesh Puja Udjapan Parishad in a statement yesterday said a Hindu temple was vandalised at Bhabokhali village in Mymensingh's Sadar upazila and a Hindu home was set on fire at Monobhuiyan Para of Chattogram's Mirsarai upazila.
These attacks took place within the past two or three days, claimed the statement.
The parishad also demanded immediate identification of the attackers and their trial.