6 fishermen die in trawler capsize
Six missing; two survivors in hospital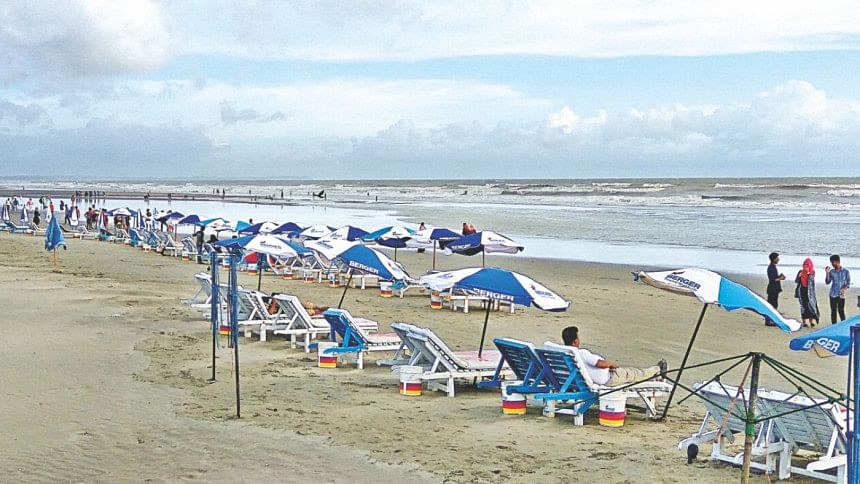 Six fishermen drowned and six others were missing after a fishing trawler capsized near Seagull Point in the Bay of Bengal in inclement weather.
Police recovered the bodies between 3:30am and 8:30am yesterday from near the beach.
The identities of the deceased could not be known immediately, said police.
Two fishermen, Jewel, 25, and Monir Ahmed, 55, rescued alive were admitted at the district Sadar Hospital. Doctors said the two were not out of danger.
Talking to The Daily Star, trawler owner Mintu, of Charfashion upazila in Bhola, who is also Jewel's relative, said around 14 fishermen set sail for fishing on July 8 with his trawler. Yesterday morning, he got a phone call and came to know that the trawler capsized.
Mintu said his boat was not registered.
Police said some workers in the beach Tuesday night informed police that bodies were floating near the beach. The police went there and recovered four bodies around 3:30am. Around 8:30am, two more were found.
The bodies were almost decomposed and police were trying to identify them, said Farid Uddin Khandaker, officer-in-charge of Cox's Bazar Sadar Model Police Station.
Police recovered a trawler a few yards away from where the bodies were recovered.
The government has imposed a ban on fishing in Bangladesh territorial waters in the Bay. The boat went out to sea to fish defying the ban. Legal action would be taken against the owner, the OC said.