Several people involved in Tk 4 crore loan scam
Says ACC chief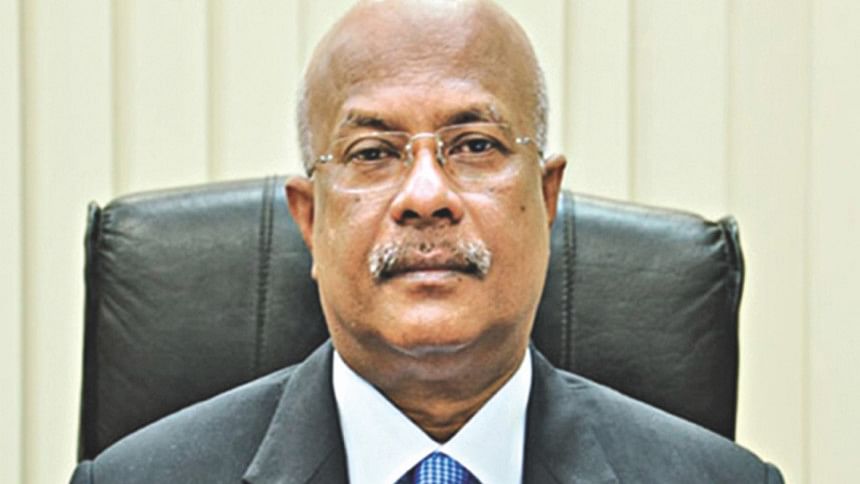 The Anti-Corruption Commission has found the involvement of several people in the forgery of two loans acquired from Farmers Bank, ACC Chairman Iqbal Mahmood yesterday said.
"The enquiry has been completed. In the process of acquiring two loans, forgery had taken place. And the involvement of many people in the forgery was found. We are now examining further.
"I will not disclose any identity right now. We will decide upon it at the Commission's meeting," the ACC boss said.
"Whoever is involved, whether an important person or not, the ACC will take action against those responsible."
However, ACC sources said the loans, worth about Tk 4 crore, were transferred from Farmers Bank's Gulshan Branch to an account with Sonali Bank's Supreme Court Branch.
On September 26, the ACC quizzed six people, including former managing director of Farmers Bank AKM Shameem, for around six hours in connection with the ongoing enquiry into "suspicious transaction of Tk 4 crore in the bank".
"In the enquiry, many things have surfaced. The money was laundered and went to various places and was then withdrawn in cash," said Iqbal, adding that if they found the allegation prima-facie (accepted as correct until proved otherwise) they will file a case.
Regarding the case filed by former BNP minister Barrister Nazmul Huda against former chief justice SK Sinha, Iqbal said the investigation officer, if required, may quiz Huda for the sake of proper investigation.
About whether Sinha, who is in the US, will be quizzed, Iqbal said there is no legal barrier and if the investigation officer deems it necessary, he may quiz him abroad.