Savings Instrument Tax at source to be slashed back to 5pc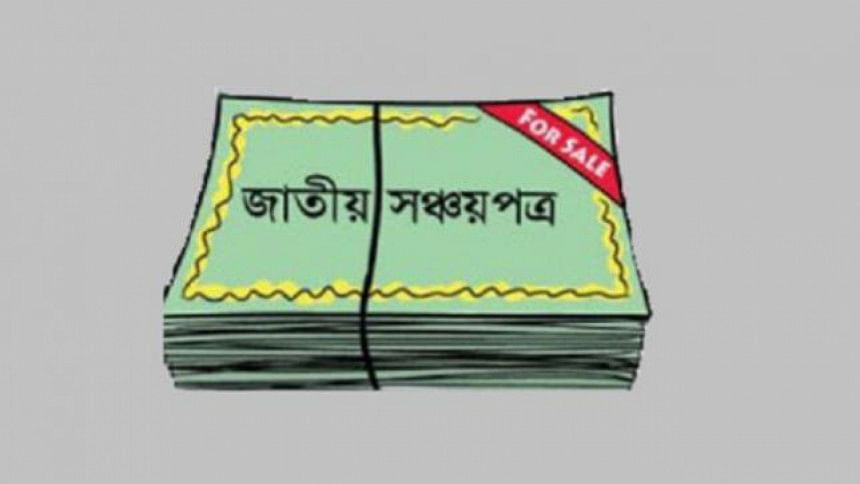 Finance Minister AHM Mustafa Kamal has stepped back from his budget decision to increase the source tax on all national savings instruments to 10 percent, considering that the hike would add more burden on the fixed income groups.
Now, savings certificates (Sanchayapatra) up to Tk 5 lakh would incur 5 percent tax at source instead of 10 percent.
However, savings instruments over Tk 5 lakh will incur 10 percent tax at source.
The minister disclosed this at a briefing at his secretariat office yesterday.
The decision will be applied retrospectively from July 1, he said.
Currently, the Department of National Savings is offering four saving schemes -- 5-Years Bangladesh Sanchayapatra, 3-Monthly Profit Bearing Sanchayapatra, Family Savings Certificate, and Pensioner Sanchayapatra.
He said saving instruments were introduced for the poor people, but some rich people are taking unfair advantage by abusing the opportunities and purchasing saving instruments in different names.
Asked if the government had any plan to lift the ceiling of Tk 5 lakh, the minister said they will review the matter in future.
In the budget for fiscal 2019-20, the government imposed an extra 5 percent tax at source on the profit from savings certificates along with the existing 5 percent.
Apart from the savers, members of the parliament have also requested the government to withdraw the additional 5 percent tax.
INCENTIVE ON REMITTANCES
The government will provide 2 percent cash incentives on the remittance sent by migrants, said the finance minister.
This will come into effect retrospectively from July 1 this year, he added.
Bangladesh Bank is preparing a guideline about transferring the cash incentive to the remitters' bank accounts., the minister said.