Sagar-Runi Murder: No headway in probe even after 7 years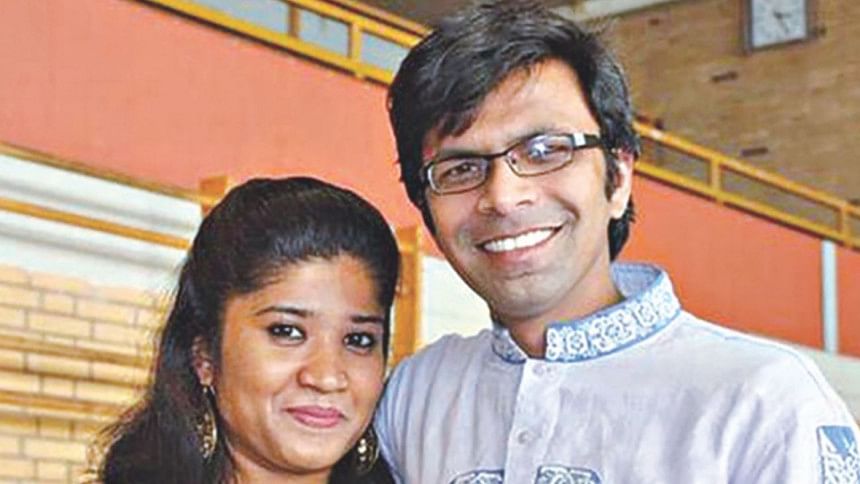 Investigators have not made any headway in solving the sensational murders of journalist couple Sagar and Runi in seven years.
The investigation has been shifted from one agency to another while the authorities made hollow promises. The deadline for submitting a progress report of the investigation has been extended 62 times.
"The case sees no progress due to the government's unwillingness. The case has been buried in a preplanned manner," Saleha Munir, mother of slain journalist Sagar Sarowar, told The Daily Star.
"The law enforcement agencies have been able to deal with other sensational incidents. Why are they failing in this case? It seems to me that I will not see the killers brought to book before my death," the 67-year-old woman said.
Meherun Runi, senior reporter of ATN Bangla, and her husband Sagar, news editor of Maasranga TV, were murdered on February 11, 2012.
The couple's only child Mahir Sarowar Megh, who was only five at the time, was in the apartment when his parents were murdered.
Immediately after the incident, then home minister Sahara Khatun said the killers would be arrested in 48 hours. Police officials also claimed to have made "significant progress" in the investigation at the time.
The murder triggered widespread outrage in the journalist community.
Different courts have expressed dissatisfaction over the investigation on several occasions.
The case is being investigated by Rab now, said Maj Hussain Roisul Azam Moni, deputy director of Rab's media wing.