Rooppur Plant Engr withdrawn over alleged irregularities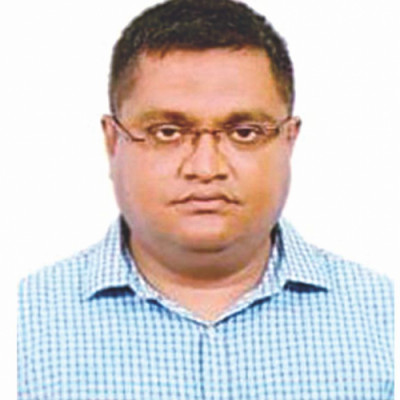 The Public Works Department (PWD) has withdrawn an executive engineer from Pabna over alleged irregularities in purchasing furniture and other household items for a housing project of Rooppur Nuclear Power Plant.
Md Masudur Alam, project director of the Green City residential project under the housing and public works ministry, has been made a reserve officer at the PWD headquarters, Debashish Chandra Shaha, superintendent engineer of the department's zonal office in the district, told The Daily Star yesterday.
Earlier in the day, Debashish received a fax which had the order from the PWD chief engineer, our Pabna correspondent reported, quoting the superintendent engineer.
Asked, Debashish said the order did not cite any specific reason for Masudur's withdrawal.
Meanwhile, Transparency International Bangladesh (TIB) yesterday demanded a fair probe into the reported irregularities and stern legal action against the perpetrators.
In a statement, the graft watchdog also expressed deep concern over the matter and urged for taking best preventive measures to ensure the project's transparency and accountability.
TIB Executive Director Dr Iftekharuzzaman said, "Despite having multifaceted controversies surrounding the project, which is the biggest one in the country's history in terms of expenditure, it is being implemented as a priory project of the government.
"But we think the type of irregularities surfaced at the beginning centring a small part is a warning for the future in ensuring the project's transparency.
 "The budget for the power plant project has been set at over Tk 1.13 lakh crore. So, the massive irregularities that have surfaced over spending only Tk 25 crore leave an ominous sign," he said in the statement.
The nuclear power plant is being constructed on the banks of the Padma in Rooppur area of Pabna's Ishwardi upazila.
According to reports in the media as well as on social media, the purchase prices of various items to furnish the project's 966 apartments for the Russian engineers and others were abnormally higher than the market prices.
The reports claimed that each pillow was bought for Tk 5,957, and the cost of carrying it to an apartment was Tk 760. An electric stove cost Tk 7,747 and the carrying cost from the ground floor to the top one cost Tk 6,650.
The reports also said that the price of an electric iron was Tk 4,154 and the carrying cost Tk 2,945.
The reports sparked wide spread criticisms across the country. Masudur Alam, the project director, was also criticised on social media.
On May 20, the High Court sought enquiry reports from the housing and public works ministry on the alleged irregularities. The HC asked the Attorney General's Office to collect the reports from the committees formed by the ministry and submit those to the court within a week of its reopening after the upcoming vacation. It means the reports would have to be submitted by June 23.