'Robber' killed in 'shootout'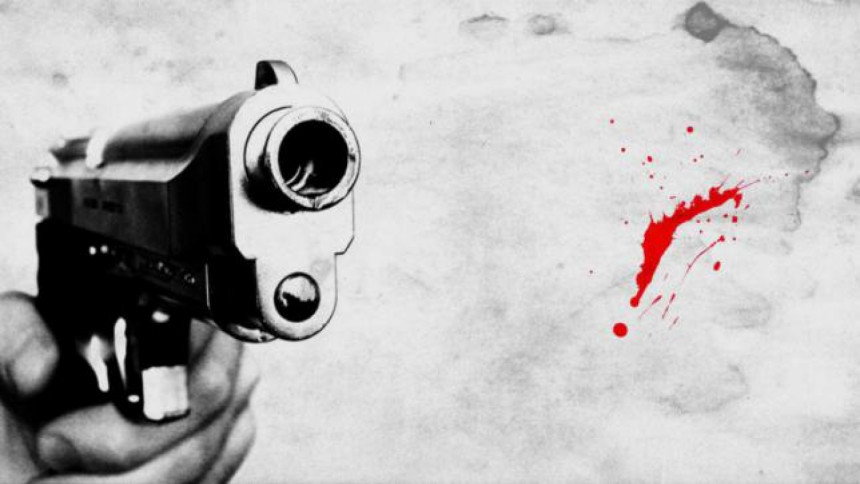 An alleged robber was killed while two others were arrested with bullet injuries in separate "gunfights" with law enforcers in Moheshkhali of Cox's Bazar and Ishwardi of Pabna early yesterday.
In Cox's Bazar's incident, the dead was identified as Abul Hasan Manik, 30.
Mehedi Hasan, company commander of Rab-7 in Cox's Bazar, said Rab conducted a raid in Sonadia mangrove forest around 4:00am after a tip-off about a gang of robbers planning a robbery on the Bay of Bengal.
"Sensing the presence of law enforcers, the criminals opened fire at the Rab men, prompting them to retaliate. After a gunfight, Manik was found with severe bullet injuries and was taken to Moheshkhali Upazila Health Complex. He was declared dead around 8:15am," he added.
Rab claimed to have recovered two firearms, eight live cartridges and six bullet shells from the spot.
Earlier on October 20, a total of 43 members of six separate gangs of robbers surrendered at Moheshkhali in presence of Home Minister Asaduzzaman Khan and Director General of Rab Benazir Ahmed.  The robbers also surrendered 94 firearms and 7,637 arms and ammunition.
Meawhile in Pabna, two alleged robbers were arrested with bullet injuries after a "gunfight" between police and a robbery gang in Ishwardi upazila.
The arrested robbers, Mofizul Islam, 30, and Faruk Hossain, 35, were taken to Pabna Medical College Hospital after receiving severe bullet injuries.
The incident took place when police officials conducted a raid, led by Assistant Superintendent of Police Johurul Haque, in Jotgari Mor in the upazila around 1:30am, where eight to 10 robbers were taking shelter, said Md Bahauddin Faruki, officer-in-charge (OC) of Ishwardi Police Station.
"Sensing the presence of law enforcers, the "robbers" hurled crude bombs at the cops, who then opened fire in retaliation. Two robbers Mofizul and Faruk sustained bullet wounds, while the others managed to flee," he added.
At least five police men, including an ASP, were also injured during the gunfight, police claimed, adding that they recovered a Chinese axe, matchboxes and exploded crude bombs from the spot.
Both arrestees were accused in seven to eight robbery cases with different police stations in the district, the OC said.