Road to Freedom: This Day in Bangladesh Liberation War History
Operation searchlight inked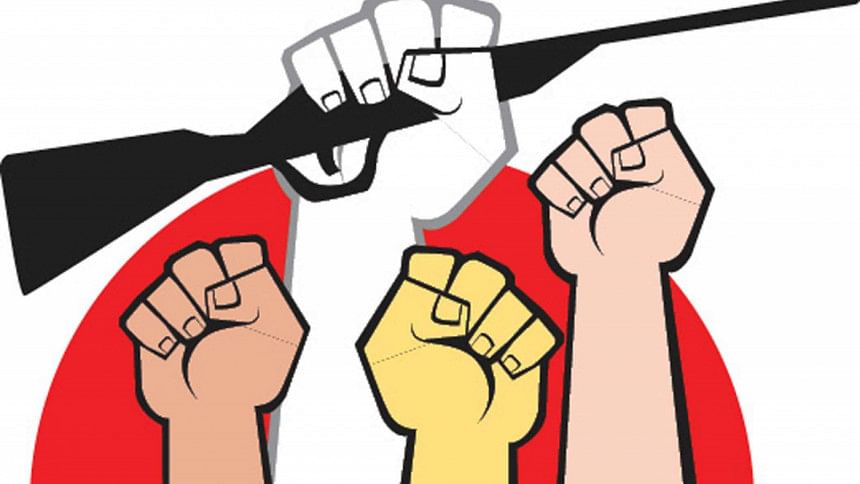 March 18, 1971
PREPARING 'MILITARY SOLUTION'
On the morning of March, 18, 1971, Major General Khadim Hussain Raja, then general officer commanding of 14 Division in East Pakistan, and Major General Rao Farman Ali, then military adviser to the governor of East Pakistan, assembled at the former's office to work on the plan for military action, the infamous Operation Searchlight. Khadim asked his wife to keep his Bengali ADC busy and away from his office. "I did not want to arouse his suspicions about Farman working with me in my office the whole morning as it was a very unusual get-together in that environment," writes Khadim in his memoir. The two generals agreed on broad details and decided to write their respective pieces: Farman was to supervise the operations of the Dhaka garrison while Khadim was responsible for the rest of the province. They met again at the Command House on the same evening. The plan was presented before the top generals and it was passed without any discussion except the deception involving the president. The deception plan was overruled as President Yahya had his own plan — to flee from Dhaka prior to the military action. [Khadim Hussain Raja, A Stranger in My Own Country: East Pakistan (1969-1971), UPL,2012, 71]
MUJIB REJECTS PROBE BODY
Bangabandhu today rejected the commission of enquiry set up by the martial law authority "to go into the circumstances which led to the calling of the army in aid of civil power in various parts of East Pakistan between March 2 and March 9". According to Mujib, the fundamental issue was whether the deployment and use of force was in aid of ulterior political purposes. The commission was further shut out from enquiring into the actual atrocities, which had been reported from various parts of East Pakistan, involving hundreds of casualties, he added.
Bangabandhu further argued that the commission would be incapable of conducting an unbiased enquiry because no representation was provided for the aggrieved. It was yet another demonstration of West Pakistani insensitivity towards the concerns and rights of Bangalees. Yahya was also disillusioned by Mujib's rejection of the commission. He was under immense pressure from army officers and the civil service, and defended the proposed composition of the commission.  [Richard Sisson and Leo E Rose, War and Secession: Pakistan, India, and the Creation of Bangladesh, UCP, 1990, pg. 115]
The negotiation between Sheikh Mujib and Yahya, rolled into third day.
Shamsuddoza Sajen is a journalist and researcher. He can be contacted at [email protected]