Greece to regularise 15,000 undocumented Bangladeshis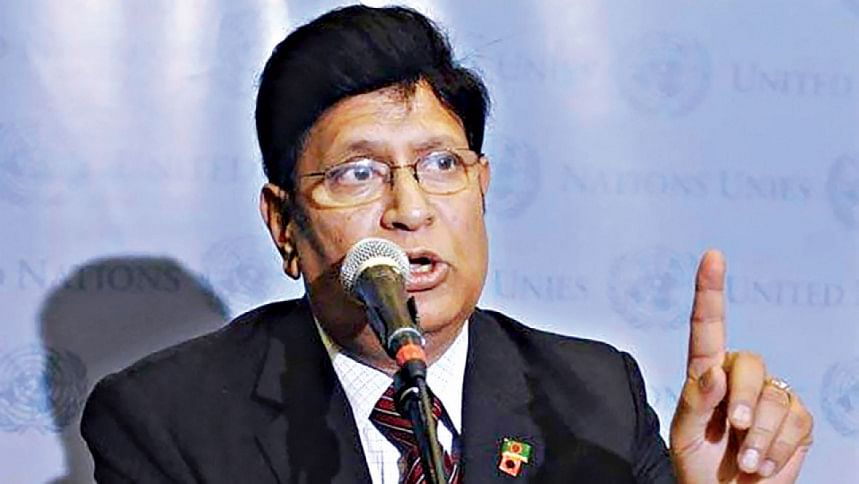 Greece will regularise some 15,000 undocumented Bangladeshis, said Foreign Minister AK Abdul Momen yesterday.
Under a new deal signed between Bangladesh and Greece, he said, Bangladesh can also send yearly some 4,000 Bangladeshis to the European country.
The minister was addressing a seminar on energy crisis in the wake of Russia-Ukraine War organised by Bangabandhu Foundation at the Supreme Court Bar Association Auditorium yesterday.
Momen said he recently met Cambodian Prime Minister Hun Sen who offered that Bangladeshi investors could invest in the food industry by leasing land there.
"Cambodia is a huge country and they have vast land but less than one tenth of our population. So, I will convey this to our businessmen to go there and take lease of land and produce crops."
The businesses can then send the crops home or sell to other countries, he said.
Foreign Minister Momen said Cambodia had planned building 10 bridges but could not do it due to Covid-19 pandemic. "I said we have built the Padma Bridge even during the pandemic. So, we have engineers and technicians. We can help you build the bridges even. We hope we can find a new avenue in Cambodia," he said.
Momen also said that following the sanctions after the Russia-Ukraine war, the whole world is in trouble, even those who imposed sanctions. "As a result, there are challenges in food and energy. We are also suffering," he said.
He said Bangladesh doesn't have problem with power at this moment but has taken advanced measures of austerity to prevent acute problems in the future.
"All of us should be aware of this and try to save power," he said.
"When we were young, we would switch off fans and lights when we moved from one to another room. If we save power, it will be good for us. we don't know how long the war goes and what the situation would be."