Weakened, 'Neo JMB' now out to regroup
Counterterrorism officials claim the outfit got new chief, also planning terror attacks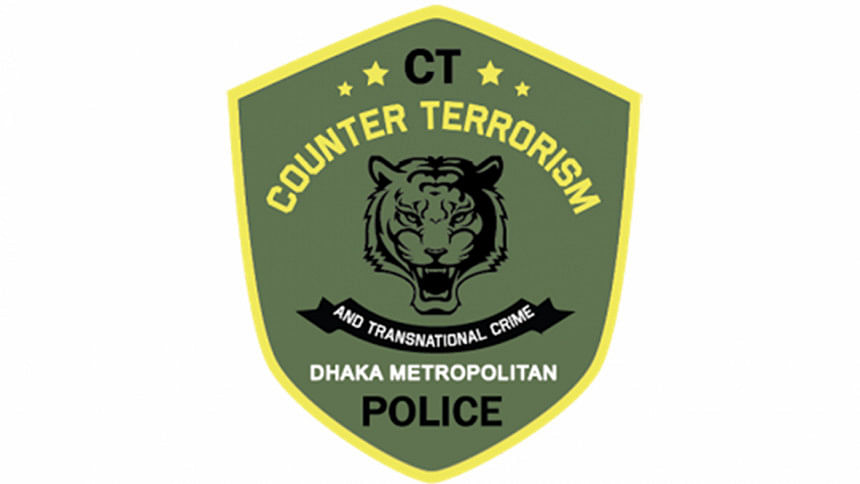 Militant outfit "Neo JMB" is trying to regroup under a new leader and planning terror attacks, claim counterterrorism officials.
However, the officials are yet to know the details about the new chief and have only found that his organisational name is "Don".
The JMB faction has weakened of late due to crackdowns on their hideouts across the country. At least 81 militants, including top leaders, have been killed in anti-militancy operations since the Holey Artisan attack in the capital in 2016, said law enforcers.
Officials say the name "Don" and the terror plan were revealed by eight "Neo JMB" members who were arrested from the capital's Jatrabari area on Sunday night.
The arrestees, now on five-day remand, include Rakibul Islam Ruhul alias Artagrul, the outfit's regional commander of Narsingdi and Narayanganj.
The seven others are Md Alamin, Hafiz Bhuyan, Syed Jakaria, Jashim Uddin, Mizanur Rahman Sumon, Shah Alam Saifullah alias Sakib and Milon Hossein Tapan.
Led by Rakibul, some "Neo JMB" members had gathered in Narsingdi last month to finalise the target of their attack, said officials of Counter Terrorism and Transnational Crime (CTTC) unit of DMP.
"The attack was planned to create panic among the people as part of anti-government and anti-state activities," said a top CTTC unit official, requesting anonymity.
Rakibul is the husband of Khadija Parveen Meghna, who along with another "Neo JMB" member Israt Jahan Mou had surrendered to police on October 17 from a hideout in Narsingdi's Gangpar area.
The previous day, another militant Aklima Akhter Moni and her husband Abu Abdullah al Bangalee were killed in an anti-militancy operation codenamed "Gordian Knot" in another hideout in the district.
Following the operation in Narsingdi, Rakibul went into hiding with some of his associates.
A CTTC official said the "Neo JMB" members were now choosing the districts nearby Dhaka like Narayanganj, Narsingdi and Gazipur to set up their hideouts as those were under relaxed monitoring of law enforcers.
According to the official, Rakibul, who hails from Narayanganj, recruited some members for the outfit in Narsingdi. Meghna and Mou gave confessional statements before a Narsingdi court on October 25.
From their statements, it was learnt that Meghna, Mou and Moni were students of a private university in the capital and they were arrested by Rapid Action Battalion on August 15, 2016. After being freed from jail on bail on March 19 last year, they again got involved in militant activities through Facebook and Telegram app, sources said.
Meghna in her statement said her organisational name was "Anatia Angel" and she met Rakibul on Facebook. The two later opened a group to discuss militancy. They married on September 9 this year.
Rakibul was planning to marry Mou off to another militant whose organisational name was "Green". They were supposed to get married in Narsingdi but law enforcers arrested them, said Mou and Meghna in their confessional statements.
From their statements, investigators also came to know about some Facebook IDs like "Euro Fighter", "Typen", "Alex William Gibson", using which they gave instructions to militants as per directives of "Don".
The CTTC unit officials also came to know that the female members of "Neo JMB" have a group on Telegram app, and they mainly focus on "Dawati" activities, to increase members.
Talking to The Daily Star, Mohibul Islam Khan, deputy commissioner of the CTTC unit, said the "Neo JMB" was trying to gain strength by collecting firearms and explosives. They were also trying to recruit new members, but all their activities were mainly limited to online.
"We have got clues from the arrestees about some suspected militants and after the crackdown on the 'Neo JMB' hideout in Narsingdi. We are now conducting drives to arrest them," he added.