Life expectancy at birth rises
SVRS delivers promising figures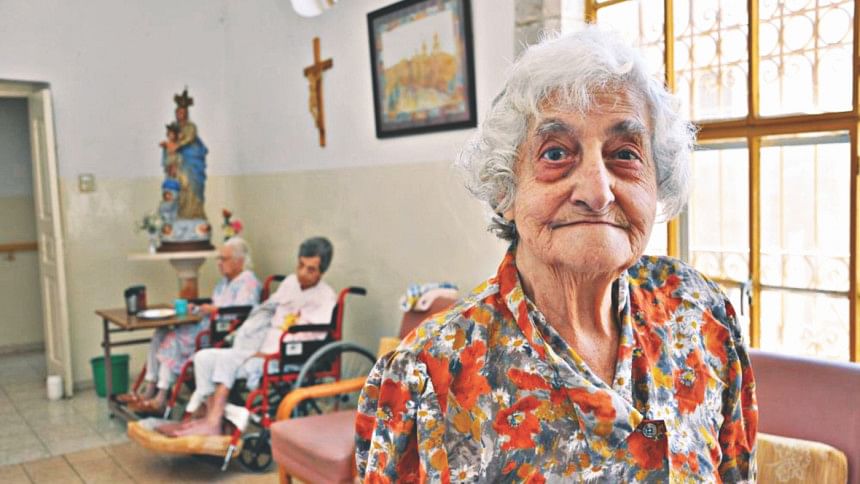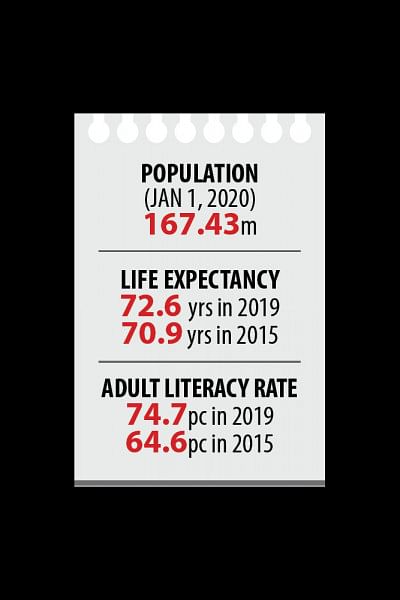 Life expectancy at birth for Bangladeshis has risen to 72.6 years because of what experts said was progress made in health care  and economy.
This marks a rise of 1.7 years since 2015, according to the Sample Vital Registration System (SVRS) 2019 launched yesterday by the Bangladesh Bureau of Statistics (BBS).
It was 72.3 in 2018, said the report unveiled by Planning Minister MA Mannan.
Women's life expectancy in 2019 was 74.2, higher than men's 71.1.
Experts attribute these to economic development, expansion of health services, better access to health care facilities and improvement in nutrition.
"People of Bangladesh can now have three meals a day. They also have quick access to facilities like community clinics and hospitals. This is why life expectancy is rising," said Prof AKM Nurun Nabi, former chairman of Dhaka University's population sciences department.
"Reduction in child mortality has a direct link to the rise in overall life expectancy at birth and Bangladesh has been doing quite well in reducing child mortality," said Nabi, also former vice chancellor of Begum Rokeya University.
Maternal mortality rate has also fallen over the last few years and complications during childbirth has also reduced. These contributed to greater life expectancy in women.
Maternal mortality rate came down to 1.65 per 1,000 live births in 2019 from 1.81 in 2015. The under-five child mortality rate fell to 28 per 1,000 live births in 2019 from 36 in 2015, according to BBS.
Migration to urban areas from rural regions and other towns have seen a rise in the last five years.
Some 117 in every 1,000 people moved to urban areas in 2019, a significant rise from 90 in 2015.
Search for better education and employment are key factors driving people to urban areas, said AKM Ashraful Haque, director of Monitoring the Situation of Vital Statistics Project.
According to the report, the literacy rate among people over 15 rose to 74.7 percent in 2019 from 64.6 percent in 2015.
The rural-urban gap in literacy was big last year. The adult literacy rate in rural areas was at 68.4 percent against 82.2 percent in urban areas.
Women were behind men in terms of attaining literacy, as 71.9 percent women were literate compared to 77.4 percent men.
Crude birth rate (CBR), the simplest measure of fertility, was estimated at 18.1 per thousand in 2019, which was 18.3 in the previous year. The CBR was 18.8 in 2015.
The crude death rate (CDR) declined to 4.9 per thousand in 2019 from 5.1 in 2015. CDR was 5.0 per thousand in 2018 .
The latest report said that the total population of the country as of January 1, 2020 stood at 167.43 million, among them 83.80 million were men and 83.63 million women.
About 93.5 percent households in 2019 use electricity, according to the report.