Just a tap away
Drug admin app to help people find if medicines are fake or genuine; it can also be used to check prices, expiry date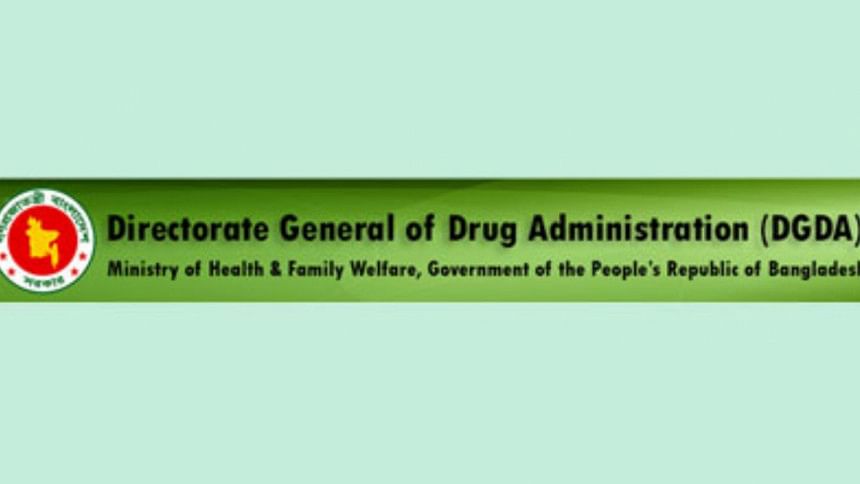 With an app launched by the Directorate General of Drug Administration (DGDA), one can now find out if a drug is genuine or fake before purchase.
Not only that, the app will also help them know the actual price and date of expiry of the medicine.
The DGDA launched the app, made by Techno Vista, on January 7 as part the government's Access to Information or a2i project. The app "DGDA Drug Verification" can be downloaded from the Google Play Store on android devices.
The authority is currently running the app as an experiment. It will be finalised after six months, said Md Mohid Islam, superintendent of drugs at the DGDA.
"A QR code generated by the DGDA is being placed on most-sold and anti-biotic drugs of all pharmaceutical companies. One can scan the code with the app to find out the details [e.g. price, expiry date]," said Md Ruhul Amin, director at the DGDA.
"With this app, one can also inform the DGDA about any abnormality, for example, unusual side-effects," Ruhul told this paper, adding, "The idea dates back to 2014. It has been designed in line with the FDA guidelines of the USA.
"This app will raise consumer confidence. By scanning the code one can detect fake medicine and the findings are automatically saved in our servers. We will take prompt action following reports."
The app aims to make the market free of counterfeit drugs, he added.
Md Mehedi Hasan, national consultant of essential drugs and medicines at the World Health Organisation, said, "The app is undoubtedly a great initiative but the DGDA lacks the manpower for market surveillance."
"We are running advertisements on social media to promote the app. In March, we will go for television and print media ads to reach all corners of the country," Maj Gen Md Mustafizur Rahman, director general of the DGDA, told this paper.
Regarding manpower crisis, he said, "We are overcoming that. On our request, the Ministry of Public Administration appointed 228 people in several posts. Among them, eight were made directors, 62 assistant directors, 36 deputy directors, and 24 drug superintendents."
Either a third-party IT expert should be appointed or the DGDA officials must be trained to manage the app, he said, adding that a training programme may start in March.
A2i provided Tk 17.55 lakh to the DGDA for making the app, said, Md Mahamudul Hasan Sohag, national consultant (technical) at a2i Service Innovation Fund.