Industrial Belt in Ctg's Sitakunda: Factories hit by water crisis
Many of those forced to slash or halt production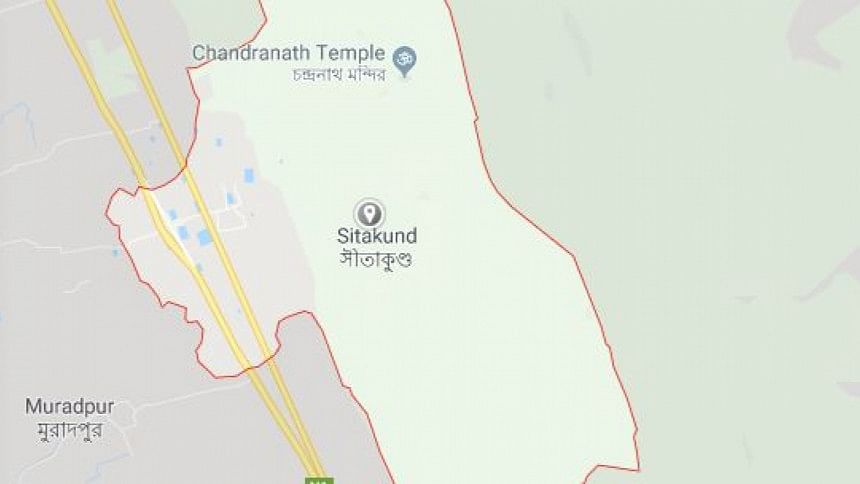 Factories in the key industrial belt of Sitakunda upazila in Chattogram have been enduring water crisis for more than three years, which forced many of them to slow or even halt production.
The region's underground water table has been dropping by a foot each year.
The slowdown and halt of production at factories is putting investments in at least 350 large and small factories at risk.
At least 10 conglomerates, like Sunman Group, SA Group, Uni Tex Group, TK Group, and Confidence Cement, and steel manufacturers BSRM, KSRM, GPH Ispat, KDS Group, Abul Khair Group have factories in Sitakunda.
Sixty percent of the country's total demand for steel is met by the factories in Sitakunda.
Local lawmaker and business bodies have written to Chattogram Water Supply Authority (WASA) and Water Development Board time and again to find solutions but no tangible effort has been made.
Talking to The Daily Star recently, Mahbubul Alam, president of Chattogram Chamber of Commerce and Industry, said at least 400 industries have invested thousands of crores of taka in Sitakunda.
"But production of items like LPG, steel, cement, and apparel are being disrupted for three years."
The underground water level is descending so fast that water is not found even after drilling 1,500-2,000 feet into the ground.
"Entrepreneurs are in an existential crisis. No new investments have been made since the crisis hit the area. The government should implement a long-term solution," he said.
Local Government and Rural Development Minister Md Tazul Islam met business leaders on June 28 in Chattogram and said a project worth more than Tk 2,000 crore would be undertaken to mitigate the crisis in the industrial belt, from Sitakunda to Mirsarai. He said they would finish their preliminary study this year.
Harunur Rashid, executive member of Bangladesh Economic Zone Authority (BEZA), said the Mirsarai economic zone would need 135 crore litres of water a day to run the factories when it opens. The economic zone will house local and foreign companies and will be on 30,000 acres.
"If the supply cannot be arranged, future investment of at least $13 billion will be at risk," he said at the meeting. The land is currently being prepped.
Almas Shimul, additional managing director of GPH Ispat, said they are worried about the supply of water for their new steel factory that will need 60 lakh litres a day.
The company buys two lakh litres a day from WASA to support its operations. "We have more than 4,000 workers. We need water even for their day-to-day activities."
GPH is set to start production in its newly built Tk 2,000 crore steel factory at Kumira in Sitakunda this month.
"Gas and power supplies are good at the moment. But we need water. If we can't go for production on time, the government will lose more than Tk 226 crore in revenue a year. The employment of at least 10,000 people will be at risk," he added.
Engineer AKM Fajlullah, managing director of Chattogram WASA, told The Daily Star that no one thought about from where they would get water before building their factories.
"Projects to ensure water supply to Sitakunda and Mirsarai Economic Zone will begin soon. BEZA will bear the cost of the preliminary study for the project."
Mir Musarrof Hossen, chief engineer of Water Development Board, Chattogram division, said they received a letter from business leaders asking for permission to source water from Mohamaya Lake at Mirsarai.
"However, the agro economy of the area depends on the water of Mohamaya Lake. We have to assess how much water remains after meeting the irrigation needs. We are yet to conduct a study on it."
Officials at the local upazila nirbahi officer's office claimed that investors were first attracted to this area before the country's independence as it was in close proximity to the Dhaka-Chattogram highway and labour was available.
In a geological survey done between 1968 and 1970, the underground water reserve of the area was found below average depth compared to adjacent areas.