Indira vows support for Bangalees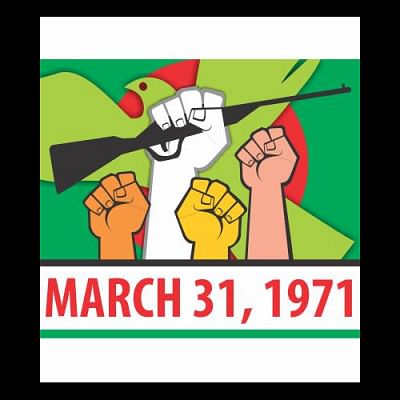 With the end of March, the month in which the flames of freedom were ignited, came the beginning of the 1971 Liberation War.
The Pakistani army continued their atrocities.
Searching for a safe abode, over one lakh Bangladeshis left their homes and crossed the border to take refuge in India.
Meanwhile, in the Chattogram Hill Tracts, a one-Kilowatt range/power independent Bangla radio station was established.
Indian Prime Minister Indira Gandhi, in parliament, pledged her and her people's support for the freedom of Bangladesh.
Portraying a picture of Dhaka, Archer Blood, the then US Consulate General in Dhaka, reported that an estimated 4,000 to 6,000 people "lost their lives as a result of military action" since martial law began on March 25.
He also indicated that West Pakistan's objective to "hit hard and terrorise the population" has been fairly successful.
Apart from the cantonment areas, the whole of Jashore city was freed. And so was Dinajpur.
[Source: Liberation War Museum website and The Daily Star archive]