Illegal Wealth: ACC arrests DIG prisons after quizzing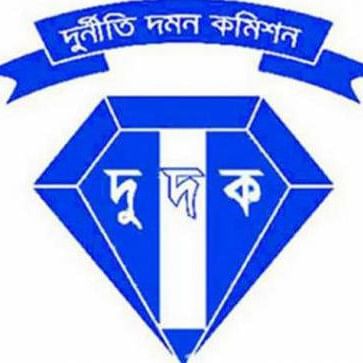 The Anti-Corruption Commission yesterday arrested Bazlur Rashid, deputy inspector general (DIG) of the department of prisons, in connection with a case filed over amassing Tk 3.08 crore beyond the known source of his income.
An ACC team interrogated Bazlur and his wife Razzakun Nahar for about seven hours from 9:00am.
After the interrogation, ACC Deputy Director Md Salahuddin filed a case with the Commission's Integrated District Office and showed Bazlur arrested in the case.
The Daily Star obtained a copy of the case statement.
According to it, Bazlur signed a contract with Rupayan Housing Estate on April 24, 2018, to buy a 2,981 square foot flat on the first floor of an apartment building in the capital's Siddeshwari Road.
The price of the flat was Tk 3.09 crore.
Of the amount, Bazlur paid an advance amount of Tk 10 lakh on April 20. He then paid Tk 2.18 crore on April 24, Tk 25 lakh on April 28, Tk 14 lakh on May 17 and Tk 40 lakh on June 7 last year -- all in cash. He paid Tk 54,000 by cheque on April 30, 2018.
"He paid Tk 3.08 crore, but during our interrogation, he could not show any legal source of the money," said one of the three ACC officials, who quizzed the DIG.
"He also concealed the information of the apartment in his income tax file," he said.
According to his bio, Bazlur joined the service in 1993 as a jail super. He was promoted to DIG prisons in 2013 and then transferred to Dhaka in 2016.
Recently, Bangla daily Jugantor ran a report on corruption by Bazlur.
According to the report, Bazlur received bribes through courier services and those were sent to his wife.
Asked, an ACC official said they were conducting further enquiry into the matter. "It will take some time," he added.
Earlier on July 28, the ACC arrested Partha Gopal Banik, DIG (prisons) of Sylhet division, and recovered Tk 80 lakh from his Dhanmondi residence.