Ershad's condition unchanged
Says brother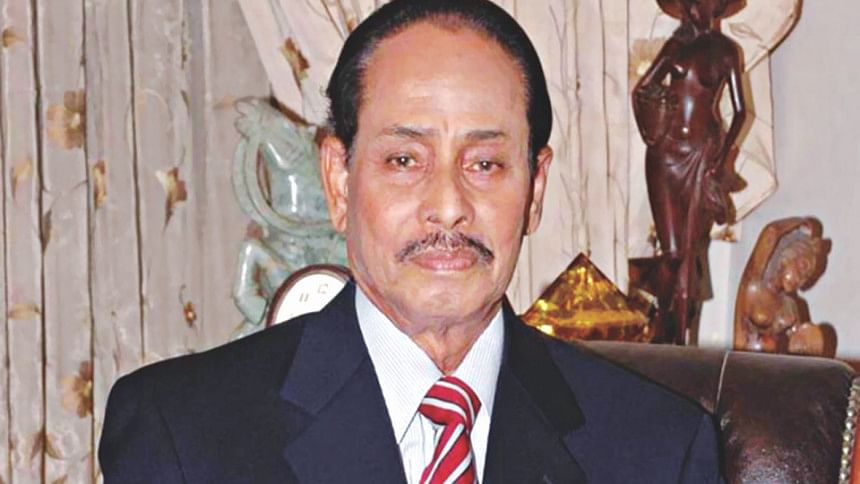 Health condition of ailing Jatiya Party Chairman HM Ershad remained unchanged, but doctors are hoping that he might get well thanks to the modern treatment facilities, JP acting chairman GM Quader said yesterday.
Quoting doctors, Quader said, "Ershad has been on dialysis for the last two days and different toxic and unnecessary fluids are being extracted from his body to control infection."
He made the comments at a press briefing at Ershad's Banani office.
Quader, the younger brother of Ershad, however, said doctors told them that Ershad was not yet out of danger.
Ershad, now 89, was admitted to CMH on June 26 and kept on oxygen support since June 30.