'Do not vote for my father'
Son urges voters, video goes viral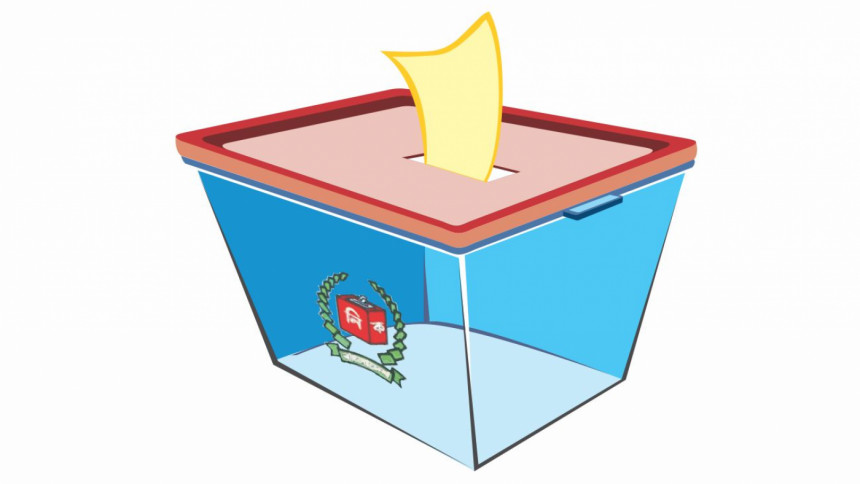 Video footage of Niaz Morshed Elite, son of BNP-nominated candidate Monirul Islam Yousuf for Chattogram-1, went viral on social media as he urged voters not to elect his father.
Niaz, a member of the international affairs sub-committee of Awami League who was a nomination aspirant from his party from the same constituency, said in the video, "Being the only son of him, I am asking you not to vote for him, I am asking you again… do not vote for my father.
"I want to share with you why I am saying this. May father is a freedom fighter and all of our family members are inspired by the ideology of Bangabandhu.
"I feel ashamed that a freedom fighter like my father is representing a militant alliance like BNP-Jamaat," he added.
"It is an example that nomination can be secured if there is London-based connection. I urged the people of Chittagong-1 [Mirsharai] constituency to reject BNP-Jamaat as well as my father," he continued.
Elite told The Daily Star that he had affiliation with AL since his student life and sought nomination from Chattogram-1, but the party has nominated veteran politician Mosharraf Hossain.
"I will do everything possible to ensure the victory of successful Housing and Public Works Minister Engineer Mosharraf Hossain," he said, adding that his speech would have been the same if any other person was contesting the polls from BNP from the constituency.
Talking to The Daily Star, Monirul Islam Yousuf said activities of his son were his political affairs. He is engaged with AL, so he can urge the people not to vote for a BNP-nominated candidate.
"I am taking it normally as everyone has their right to seek vote for their party-nominated candidates," he said, adding, there were no family or personal matters in it.