5 city elections: Questions to be raised for lack of competition
Speakers at Shujan roundtable point at boycott by BNP, other parties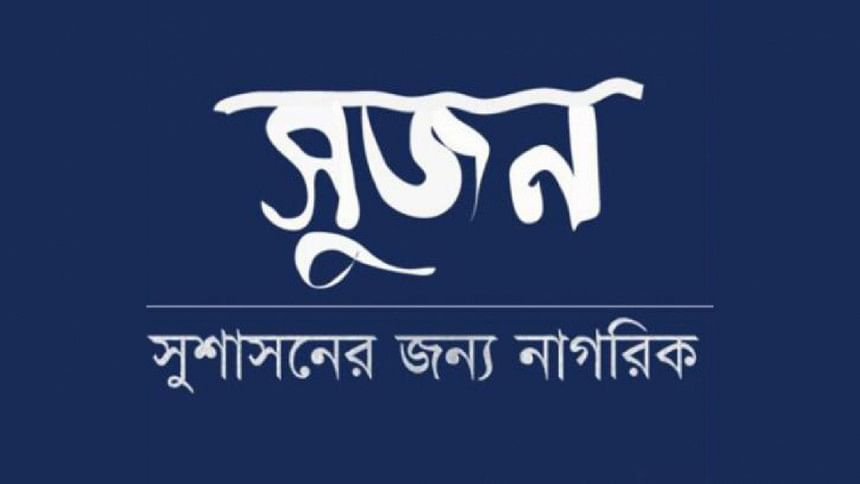 The absence of strong candidates running against ruling party contenders in the upcoming elections to the five city corporations raises concerns about the credibility and acceptability of the polls, said discussants at a programme yesterday.
They also said people's expectation of a competitive polls would not be fulfilled as major opposition BNP and other parties boycotted the polls.
Sushashoner Jonno Nagorik virtually organised the roundtable titled "The upcoming city corporation elections: relevant thoughts."
"The upcoming elections to the five city corporations have great significance as it will indicate how the next national polls will be," said Badiul Alam Majumdar, secretary of Shujan.
Without mentioning the name of a major opposition party, he said the party is not joining the five city polls. For this, the polls would not be competitive.
"But election means voters will choose their candidates. As the elections are not competitive, these will not be acceptable," he said.
Addressing the event, Brig Gen (retd) M Sakhawat Hussain, a former election commissioner, criticised the Election Commission for failing to create a conducive environment for voters so that they can go to the polling centres without any fear and obstacle.
He added that if the elections are not competitive, voters will not show interest in casting votes.
Sakhawat said even activists of political parties will not go to polling centres because they know that their candidates will win.
The former election commissioner said the EC cannot prove its capability by holding the five city polls as the polls are going to be lopsided.
Tofail Ahmed, a local governance expert, said the election process is not followed properly as there is a lack of competitiveness.
He added that a new trend is seen that the EC and government officials are favouring the candidates of the party that is in power.
Asif Nazrul, professor of Dhaka University's law department, said people are losing their interest in casting votes as various irregularities are taking place in the elections held under the Awami League government. "Only a caretaker government can hold a fair and acceptable election."
Presiding over the programme, Shujan President M Hafiz Uddin Khan said our electoral system has been completely destroyed, and the mindset to restore it is lacking within the political parties.
Hafiz, also former adviser to a caretaker government, said it is seen that free and fair elections can only be held under a caretaker government system. "So, this system should be restored."