Coup won't change their fate
Say Rohingyas in refugee camps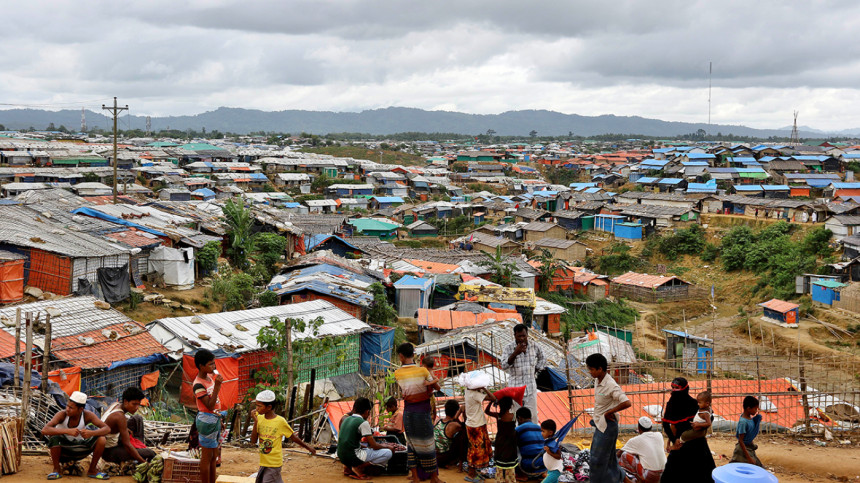 Many Rohingya refugees in Cox's Bazar think the coup in Myanmar will have little impact on their fate.
At least 20 Rohingya community leaders from the registered and unregistered camps in Teknaf and Ukhiya told this correspondent yesterday that they expected nothing good from the military takeover.
"For the Rohingyas, there will be nothing," community leader Badrul Islam said, adding that it was the Myanmar army that revoked Rohingya people's voting rights in 2008.
Although Aung San Suu Kyi's government did not uphold the Rohingya people's rights, she was at least an elected leader, said Badrul, who lives in a camp in Teknaf's Hnila.
A military coup yesterday saw the Myanmar army seize power in the Southeast Asian country after detaining elected leaders, including de facto leader Aung San Suu Kyi.
Some 750,000 Rohingyas fled military persecution in Myanmar's Rakhine state and took shelter in different camps in Cox's Bazar in 2017. They have been waiting for their safe and dignified repatriation to Rakhine.
Mohammad Nur, a boatman from a camp in Kutupalong, Ukhiya, said there was no hope for the Rohingyas' better future after the coup.
He added that the dramatic development was being widely discussed by the refugees.
Khadiza Khatun, 60, from a camp in Hnila, said it was during Suu Kyi's rule when she had to flee her birthplace in Rakhine and become a refugee in a foreign land.
Jalal Ahmed, a Rohingya leader at a registered camp in Kutupalong, said for the Rohingyas, a democratically-elected government like that of Suu Kyi and the military are not much different.
He added that conflicts of interest between the leaders of the National League for Democracy and the army personnel might have led to the detention of political leaders and imposition of the emergency rule.
"It cannot be expected that their position on the Rohingyas will change," he added.