Cancel lease of jhum land in Bandarban
Demand students in the hill district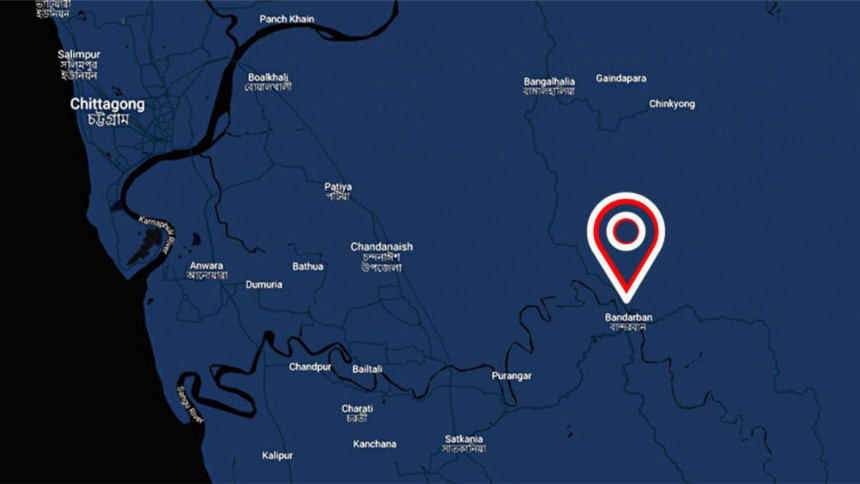 Several hundred students staged demonstrations in front of Bandarban Press Club yesterday demanding immediate cancelation of the lease of jhum land to an organisation for tourism purposes.
Speaking at a protest rally, students also demanded the authorities stop the "eviction of Jumma people from their ancestral land" in the name of development.
They called for resolving of the land dispute in the area through the Chattogram Hill Tracts (CHT) Land Dispute Resolution Commission.
Kwe Shwe Hla, chairman of Bandarban Hill District Council, at a press conference at his office on November 22 said 20 acres of land was leased out to an organisation for tourism purposes.
Earlier this month, Mro people in Chimbuk hill area in a protest programme alleged that a welfare organisation and Sikder Group were trying to grab about 1,000 acres of jhum land spanning from Kapru Para Bazar to Jiban Nagar in the name of constructing a hotel and creating a tourist spot.
They expressed fear that the initiative, if implemented, would directly affect the Mro community people in six villages and indirectly affect people from the same community in another 70 to 116 villages.
The Mro people claimed that the initiative would leave around 10,000 jhum cultivators landless. Besides, many houses of the Mro people and their cremation site would be affected.
On October 7, a group of Mro people submitted a memorandum to the prime minister through the deputy commissioner of Bandarban urging her to save their ancestral villages in Naitong Hill area.