Amendment proposal goes to the cabinet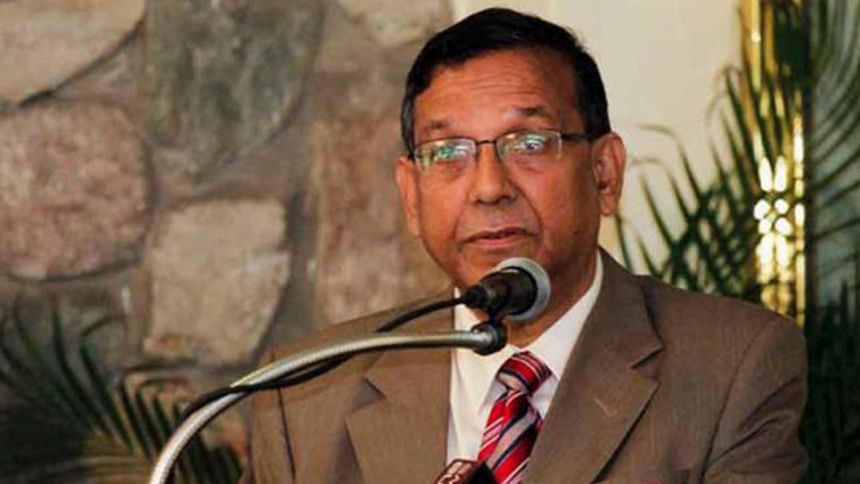 A proposal for amending the Representation of the People Order will be placed in the cabinet meeting today to pave the way for the use of Electronic Voting Machines in polls.
If the cabinet approves the proposal, it will be sent as a bill to parliament for passage, Law Minister Anisul Huq told reporters.
The Election Commission approved the amendment proposal despite opposition from one of its members and sent it to the law ministry in September.
Mahbub Talukdar, one of the five commissioners, walked out of an EC meeting, giving a note of dissent on the move to approve the amendment proposal.
The EC on Saturday exhibited the machines in eight districts amid protests by opposition parties against using them in the coming polls.
Turnout at the exhibitions in Chattogram, Khulna, Rajshahi, Sylhet, Faridpur, Mymensingh, Rangpur and Cumilla was really low.
At the Khulna exhibition, CEC KM Nurul Huda said the EVMs were being introduced as a permanent means of protecting the voters' interest through ensuring transparency of vote management.
There would be no scope for hijacking ballot papers, stuffing boxes or casting of one person's vote by another, he added.
On September 18, the Executive Committee of the National Economic Council approved a Tk-3,825 crore project to purchase 1.5 lakh EVMs in three phases in the next five years.
Planning Minister AHM Mustafa Kamal at the time said EVMs might be used on a limited scale in the next election in urban areas.
Different political parties, including the BNP, have been opposing the use of EVMs in the next election.