CEC knows why EVM necessary
Says it's to prevent ballot stuffing night before polls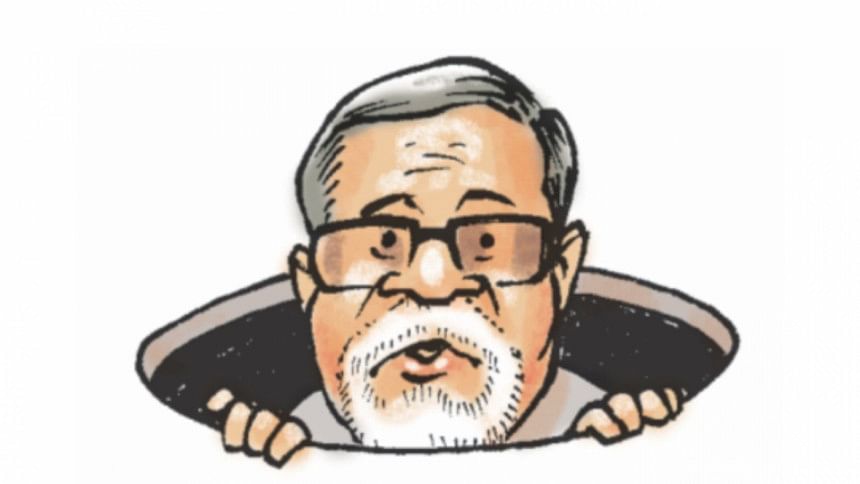 Chief Election Commissioner KM Nurul Huda yesterday said the EC was planning to use electronic voting machines to make sure that ballot boxes could not be stuffed on the night before an election.
He was addressing the trainers of election officials for the fifth phase of upazila polls at the Nirbachan Bhaban yesterday.
He said the Election Commission cannot carry ballot papers to the voting centres on the morning of the polling day. 
Transparency International Bangladesh in a study found that stamping of ballots took place on the night before the general election on December 30 in more than one centres in 33 constituencies out of 50 surveyed.
In 30 constituencies, ballot papers were stamped openly after occupying polling booths on the voting day, said the study titled "Review of Election Process of 11th National Election".  
The CEC said the situation regarding polls irregularities has been deteriorating gradually.
"The election irregularities could not be stopped despite strict enforcement of related laws and adoption of the electoral code of conduct. We will have to get rid of the situation."
Huda said the EC would have to take a tough stance on proper enforcement of laws to stop irregularities.
He called upon all election officials to discharge their duties with professionalism.
Referring to the political parties' demand for deployment of army in the elections, the CEC asked, "Which country in the world deploys army for conducting an election?"
He said political parties would take part in elections, people would cast their votes as owners of the country and the EC would carry out its duties smoothly to hold a trouble-free election.
Huda said conducting an election in a nonpartisan manner would be the main objective of the election officials and the candidates' identities and influence would not be considered under any circumstances.
He asked election officials to be careful about not neglecting their duties.
The CEC said defeated candidates always claim that elections are not acceptable while the winners accept the polls results.
Elections to 482 upazila parishads will be held in five phases from tomorrow.
The second, third, fourth and fifth phases of the fifth upazila elections are scheduled for March 18, 24, 31 and June 18.
In 2014, 487 upazilas went to polls in six phases between February and May.