Dhaka city dwellers are leaving the city for their home in masses ahead of the upcoming general election to be held on Sunday.
The home rush began yesterday, as the two weekends, today and tomorrow, make up an ideal three-day holiday to visit ancestral homes.
Because many of the dwellers are voters of their home districts, they must travel back to their home land to cast their ballot and exercise their franchise.
READ MORE: Festive atmosphere indeed!!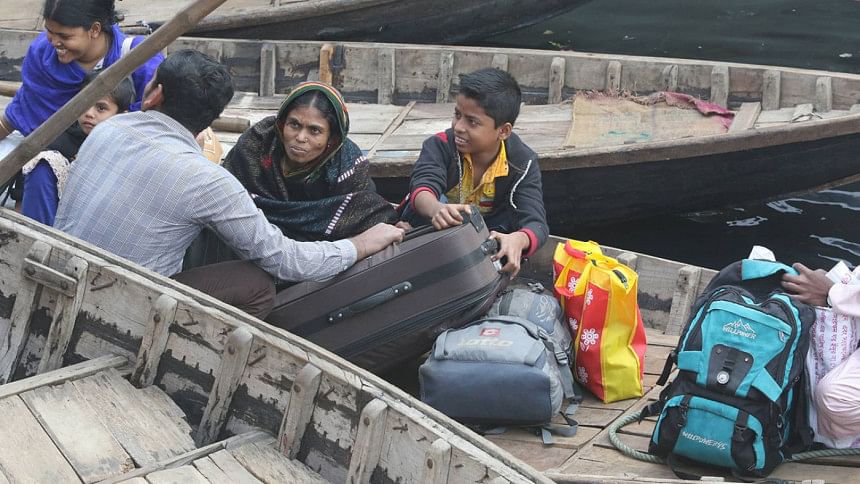 People were seen gathering on all the exit points of the city. Gabtoli, Kamlapur and Sadarghat were teeming with outbound people since this morning.
The home-goers are expecting to enjoy happy times with their near and dear ones along with exercising their democratic rights to vote.