AL, BNP share SCBA top posts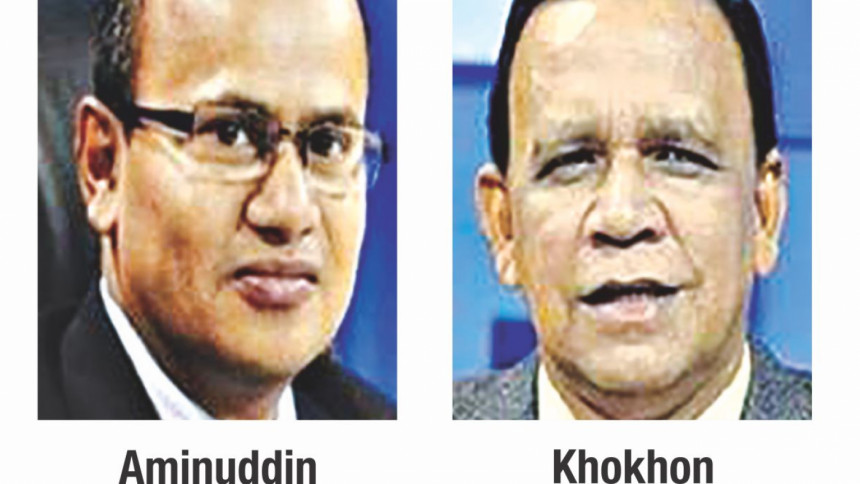 The ruling Awami League-backed panel won six out of 14 posts in the Supreme Court Bar Association (SCBA) election while the BNP-backed panel won eight.
The result was published yesterday following the election held on Wednesday and Thursday.
Senior advocate AM Aminuddin, member of Bangabandhu Awami Ainjibi Parishad, has secured the president post while BNP's Joint Secretary General barrister AM Mahbub Uddin Khokhon secured the secretary post for the seventh time.
Advocate Aminuddin bagged 3,225 votes in total while Khokon bagged 3,056.
Around 6,135 lawyers out of 7,825 cast their votes in the capital's SCBA auditorium.
Besides, pro-Awami League lawyers Jasim Uddin and Kazi Shamsul Hasan Shuvo have been elected to the posts of vice-president and assistant secretary while Afifa Afroz Rani, Chanchal Kumar Biswas and Shahim Sardar have been elected as executive members.
The seven other candidates from BNP-backed panel who were elected are Abdul Jabbar Bhuyan (vice president), Imam Hossain (Treasure), Sharif-U-Ahmed (assistant secretary), Kazi Akhter Hossain (executive member), Syeda Shaheen Ara Laily (executive member), Rashida Alam Oishee (executive member) and Osman Chowdhury (executive member).