630 women raped in last 6 months
Says Ain o Salish Kendra; 37 of the victims killed after rape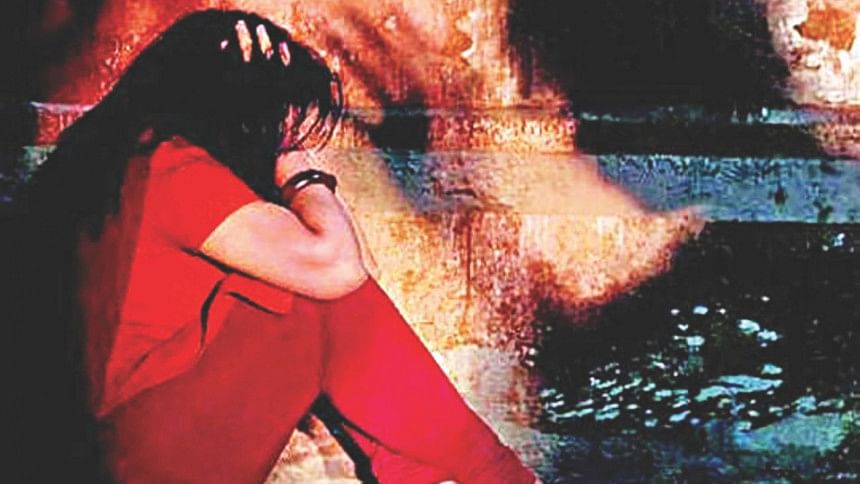 On an average, more than three women were raped every day in the last six months in the country, says rights body Ain o Salish Kendra (ASK).
At least 630 women were raped and 37 of them killed after rape. Seven others died by suicide following rape. There were also rape attempts on 105 others, it said citing media reports.
The number of rape victims was 427 in the same period last year, according to ASK.
Rights body Manusher Jonno Foundation recently expressed grave concern over the increase in rape incidents.
Incidents of violence against women and children have become frequent due to the culture of impunity, it said.
Rights activists and psychologists said diminishing social values and religious practices, easy availability of porn, and a culture of impunity were the primary reasons behind the rising of rape incidents.
Children were targeted in particular because they could resist the least and could be intimidated easily, they said and urged parents to make their children aware of the danger.
Besides rape, incidents of extrajudicial killing, enforced disappearance, border killing, woman and child killing and torture, and attack on minority communities were persistent throughout the last six months, ASK said in its half yearly report.
At least 204 people fell victim to extrajudicial killings during the time. Of them, 193 were killed in so-called shootouts, mostly involving police and Rab.
Nine people became victims of abduction and enforced disappearances. They were picked up by people who identified themselves as law enforcers, the rights body said in a press statement yesterday.
Two of them later returned home while one was shown arrested in a case. The rest remain traceless.
Some 127 women were the victims of sexual harassment and eight of them died by suicide. Three women and two men were killed while protesting sexual harassment, the ASK report said.
Thirty prisoners died. At least 30 people were killed and 1,530 others injured in political violence.
Around 895 children were tortured or murdered during the time. Of them, 104 were killed, 40 died by suicide and 41 others died in mysterious circumstances, the report added. 
In the bordering areas, 18 Bangladeshis were shot dead and two others tortured to death by the Indian Border Security Force, it added.
Twenty-nine people suffered injuries when attacks were carried out on minority communities.