Pirojpur incident poses question about judiciary's independence: ASK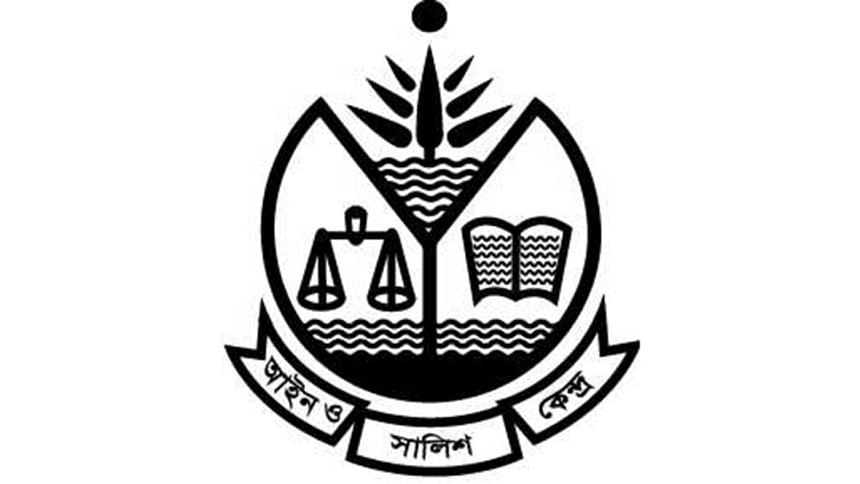 The stand release of Pirojpur district and sessions judge after denying bail of a former lawmaker and his wife and another judge granting them bail hours later have posed serious questions about the independence of the judiciary, rights body Ain o Salish Kendra (ASK) said today.  
"ASK believes that the incident will severely damage the efforts of establishing rule of law and justice," it said in a press statement, adding that Law Minister Anisul Huq's comments on the issue "are very disappointing".
The minister yesterday gave an explanation that Judge Abdul Mannan has been transferred in order to control and restrain the situation over the bail of Awami League leader AKMA Awal and his wife Laila Parvin.
On March 3, Judge Mannan ordered to send Awal and his wife to jail, rejecting their bail prayers in three corruption cases filed by the Anti-Corruption Commission (ACC) last year.
Supporters of Awal then started demonstration on the court premises.
Hours after the bail rejection, Judge Mannan was stand released and attached to the law ministry.
Joint District and Sessions Judge Nahid Nasrin, who has been given the responsibility of the acting district and sessions judge, granted them bail later in the day after the couple moved a review petition.
"The incident caused an unprecedented instance that has a far-reaching effect," ASK believes.
The minister also commented on the judge's behaviour. People's prevailing doubt regarding the government's influence over the judiciary has become stronger with the immediate withdrawal of the judge, it added.  
"None is above the law -- no matter how powerful. Through this incident, politically influential people involved in corruption, crime, human rights violations can see a message that they are above the law," ASK said.  
Ask urged the government to ensure an impartial investigation into the incident and take appropriate action by identifying those involved so that "such unfortunate incident will not be repeated."