16 injured as locals clash with police
Demand curbs on Rohingya movement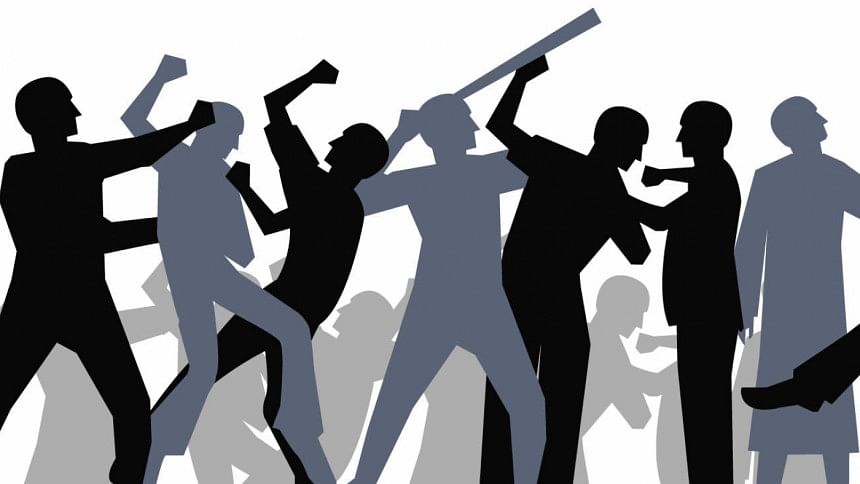 At least 16 people, including two police men, were injured in a clash after locals blocked a road in Ukhia yesterday morning demanding quick repatriation of the Rohingyas and fences around the refugee camps.
Several hundred locals under the banner of Odhikar Bastobayon Committee (committee for ensuring rights) formed a human chain at Koat Bazar with a 14-point demand around 7:30am, witnesses said.
The demands include restrictions on the refugees' movement and jobs at the Rohingya camps.
At one point, they blocked the road to stop vehicles of NGO officials. As police tried to clear the road, the clash started.
Police baton charged the protesters, some of whom threw brickbats at them and vandalised at least five vehicles including two belonging to police.
Mohammad Imrul Kayes, one of the leaders of the Committee, alleged that police had attacked their peaceful programme.
Nurul Islam, inspector (investigation) of Ukhia Police Station, however, said the protestors attacked police first and police baton charged in self-defense. 
Cox's Bazar Additional Superintendent of Police Nihad Adnan Tayan said legal action would be taken against the attackers.