Mother, 2 kids murdered in land dispute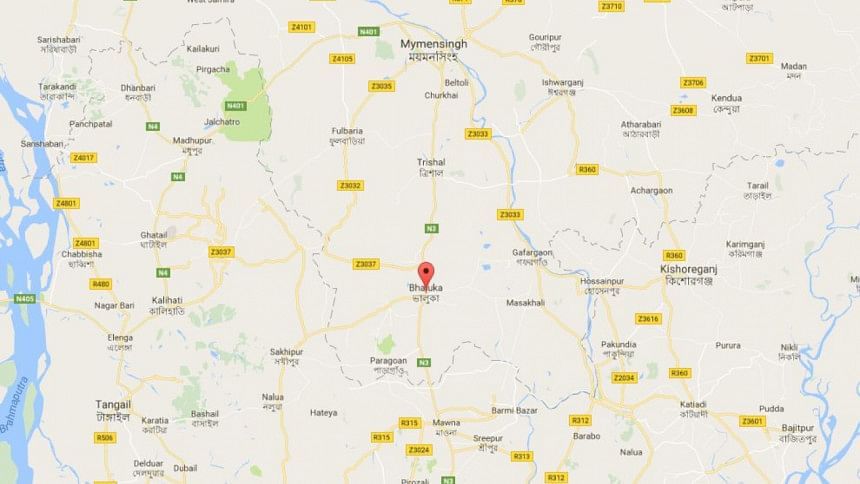 A college student allegedly hacked his aunt and her two children to death and injured his uncle with a billhook in a dispute over land at Tarakandi village in Kishoreganj's Pakundia upazila Saturday morning.
The suspect, Abdul Kadir Mobin, an accounting student, admitted killing and injuring the victims to a magistrate yesterday.
The victims are Taslima Akhter, 30, and her children Niloy, 7, and Raisa, 4. Her husband Mosharraf Hossain had been treated at Kishoreganj General Hospital with injuries to his left shoulder, police said.
Quoting family members and neighbours, Mohammad Shamsuddin, officer-in-charge of Pakundia Police Station, said there was a long-standing dispute between Mosharraf and Mobin's father Shamsul Alam, a Qatar expatriate, over demarcation of their homesteads.
Several village arbitrations had failed to settle the issue in the past, the OC said.
Mobin, who has been living in Kishoreganj town since his father went to Qatar over four years ago, went to his village home Friday evening where the victims also lived.
In the morning, Mobin engaged in an altercation with his aunt Taslima. At some point in the course of the incident, he took the billhook and attacked her, the officer said.
After fatally injuring the woman, the suspect attacked her two children, his first cousins, and killed them, the OC said. The children's father Mosharraf was also attacked and injured when he tried to save his wife and children.
Hearing screams, neighbours went to the scene and caught Mobin. They tied him to a tree and called the police.
Taslima and Niloy died on the scene while Raisa succumbed to her injuries at a hospital, police said.
The bodies were sent to Kishoreganj General Hospital morgue for autopsy.
Taslima's brother Abdul Baten filed a case with Pakundia Police Station yesterday accusing Mobin.