Missing boy found dead in septic tank
Three senior students arrested, admit strangling him; family got ransom call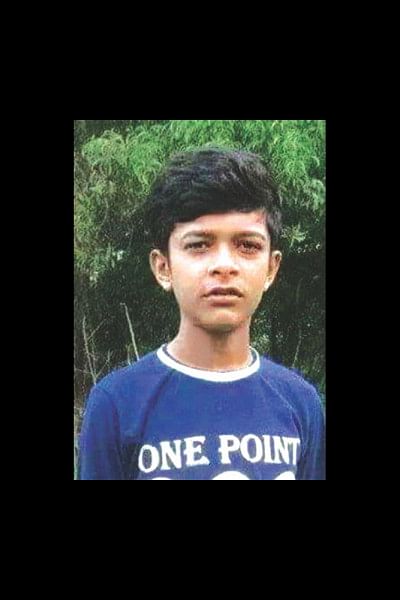 Police recovered the decomposed body of a 14-year-old boy from a septic tank in his school in Homna upazila on Wednesday night and arrested three senior students of the school.
Jahid Hasan, a class IX student of Dulalpur Chandra Mukhi High school, went missing on Saturday.
Tracing a text and a call on his uncle's phone demanding Tk 50 lakh in ransom on Monday, Homna police arrested three SSC examinees of the school on Wednesday.
Police said the trio admitted to strangling Jahid to death in an empty building in Dulalpur area last Saturday and dumping his body in the septic tank of the school, Rasul ahmed, officer-in-charge of Homna Police Station, said.
He added that a fourth person was involved in the crime and that the motive was being investigated.
Quoting family members, the OC said Jahid received a call on his phone on Saturday afternoon and left his home in Saplezi village for Dulalpur Bazar but never returned.
His father Akhtaruzzaman lodged a general diary with Homna Police Station the next day.
Jahid's body was sent to Comilla Medical College Hospital morgue for autopsy, the OC added.