Master plan for Payra deep-sea port on the cards
Buet gets consultancy job to lay out the design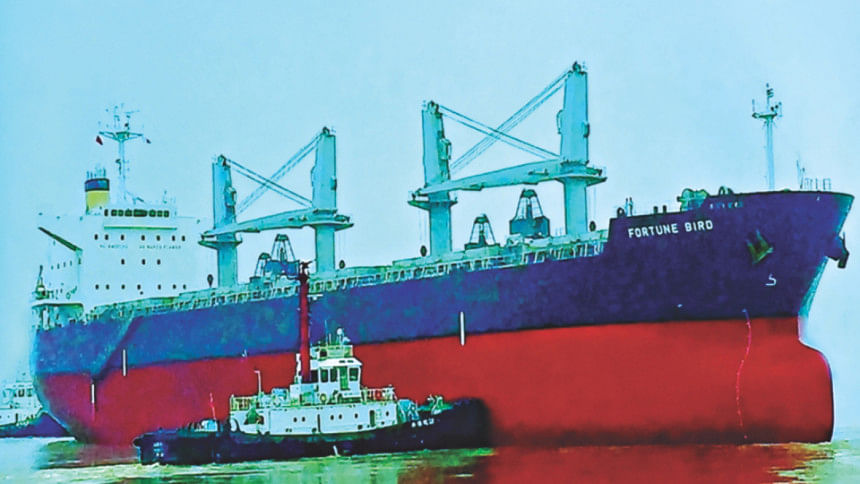 The government has finally moved to prepare the master plan and design of the Payra deep-sea port by engaging Bangladesh University of Engineering and Technology.
Buet will work as a consultant under which its experts will prepare the master plan and design, said a Payra Port Authority letter to Buet on Monday.
Under the consultancy job, Buet will also prepare estimated costs of all the 19 components of the project.
The move came nearly four years after Prime Minister Sheikh Hasina opened the country's third sea port in Patuakhali to reduce the pressure on Chittagong and Mongla ports. The Payra port project is supposed to be completed by 2018.
Officials of the shipping ministry said the Payra port project, which saw little progress despite having included in the government's fast-track projects, would get momentum in the coming days.
"The project is underway. However, its master plan and design is crucial in executing the project in a faster pace," Mohiuddin Ahmed Khan, secretary of Payra Port Authority, told The Daily Star yesterday.
Of the 19 components of the project, 13 components will be implemented under foreign direct investment, and the rest under the government-to-government deals with an estimated cost between $11 billion and $15 billion.
The Payra port venture has drawn investment and development proposals from China, the UK, Belgium, the Netherlands, Denmark and India.
According to techno-feasibility study prepared by British firm HR Wallingford & Consortium, the Payra port will require around 7,000 acres of land. Of the land, 6,000 acres will be used for port development, 500 acres for coal terminal and the rest for resettlement of people affected by construction of the port.
Project officials said so far Tk 600 crore had been spent on various purposes of the mega project.