Man stabbed to death by daughter's 'stalker'
He tried to stop her being kidnapped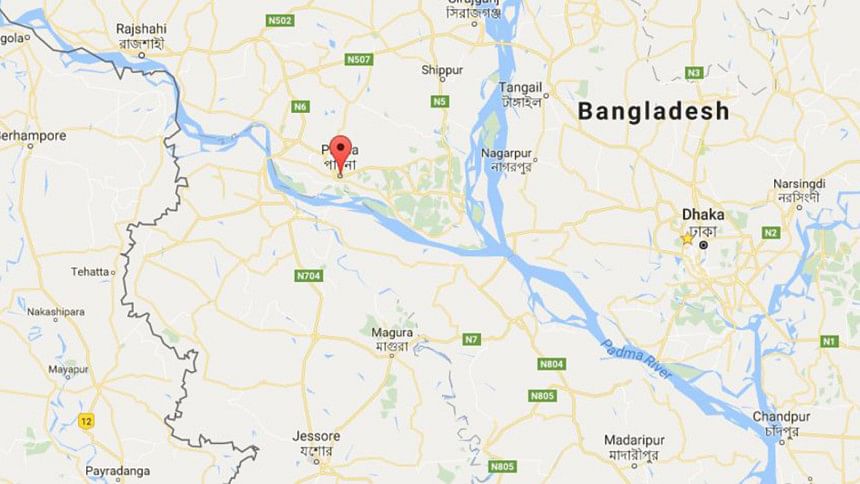 A man was stabbed to death when he tried to prevent an alleged stalker from kidnapping his daughter from home in Pabna's Bera upazila yesterday.
The "stalker" also hit a woman with the sharp weapon as she came to save the victim. She is undergoing treatment at Bera Upazila Health Complex.
The deceased is Moazzem Sheikh, 43, a rickshaw-puller.
Quoting the victim's family and locals, Mozaffar Hossain, officer-in-charge of Bera Police Station, said Sobuj Hossain, 25, of the same village, had long been asking Moazzem's daughter, also wife of a Saudia Arabia expatriate, to be in a relationship with him.
Around 9:00am, when Sobuj was abducting her, brandishing a knife, Moazzem tried to resist him.
Sobuj then stabbed Moazzem, killing him on the spot. He also stabbed Moazzem's neighbour Hasna Begum as she came to rescue Moazzem, the police official said.
The OC added they were trying to arrest Sobuj and rescue Moazzem's daughter.
Victim's brother Jahangir Hossain filed a case against 12 people, including Sobuj, with Bera Police Station.
Police arrested Sobuj's father and his two uncles.