HC clears way for trial of Mosharraf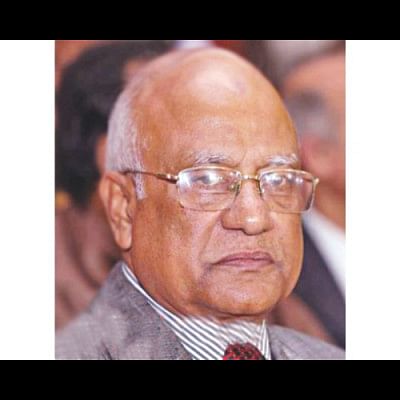 The High Court yesterday cleared the way for the lower court concerned to continue trial proceedings against BNP senior leader Khandaker Mosharraf Hossain in a money laundering case.
The court rejected a criminal revision petition filed by former health minister Mosharraf, challenging the lower court's order that indicted him in the case lodged by the Anti-Corruption Commission.
The HC bench of Justice Md Ruhul Quddus and Justice Mahmudul Hoque passed the order, considering the petition was not properly placed before it, ACC lawyer Khurshid Alam Khan told the Daily Star.
He also said there is no legal bar for the Special Judge's Court-1 of Dhaka to continue the case proceedings after the HC order.
On February 6, 2014, the ACC filed the case with Ramna Police Station, accusing the former health minister of amassing over Tk 9.53 crore between 2001 and 2006 and depositing the amount in a bank account in the UK.
On October 28 last year, the lower court framed charges against him in the case.
Mosharraf, who has been recently released from jail on the Supreme Court order of bail, filed the criminal revision petition with the HC in November last year, challenging the legality of the Dhaka court order.
The BNP leader in the criminal revision plea prayed to the HC to stay the trial proceedings in the case.
Meanwhile, Mosharraf recently filed a writ petition with the HC, seeking stay on the trial in the case, the ACC lawyer added.