Emajuddin made personal comment on Jamaat: Fakhrul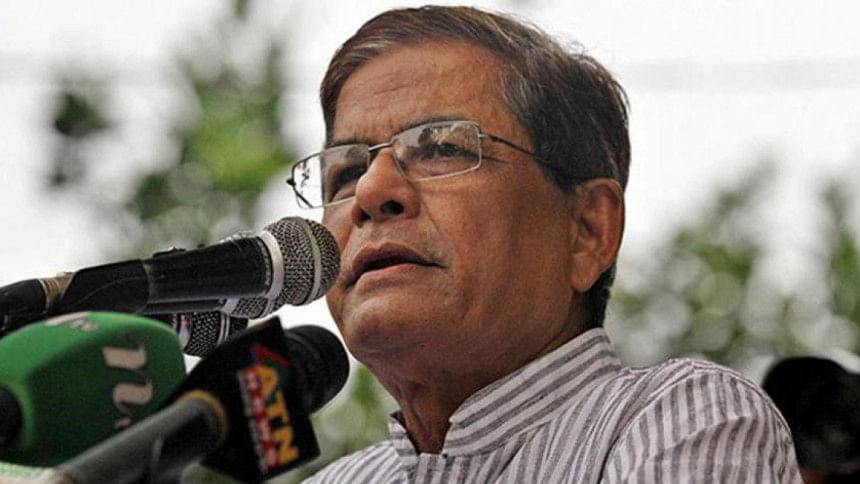 BNP Secretary General Mirza Fakhrul Islam Alamgir today termed Prof Emajuddin Ahmed's comment on severing ties with Jamaat as his personal one.
"We all should think about BNP Chairperson Khaleda Zia's call on how to get rid of militancy, he said while addressing a press briefing at the party's Nayapaltan central office.
"We should not give more importance on who is leaving whom, rather we should think about the BNP chairperson's call on forging a national unity on tackling militancy," Fakhrul said in reply to a question.
Pro-BNP intellectual Professor Emajuddin Ahmed yesterday said Khaleda Zia has decided not to keep Jamaat-e-Islami in the proposed national unity process to fight militancy.
"Jamaat is the only party which is creating problems towards forging the national unity. That's why the BNP chairperson and chief of the 20-party alliance have decided to keep Jamaat out of the unity process," Emajuddin, also a former vice-chancellor of Dhaka University, told a discussion in the capital.
Fakhrul also alleged that the government has taken a strategy to cripple, weaken, and annihilate BNP in a planned way.
"Their main motive is to stay in power by any means and they won't hesitate to eliminate the opposition and the process is on. We strongly condemn this process," he said, adding that the government is trying to keep BNP away from politics by resorting to 'false' cases and repressive acts.