First Mr Universe from India dies
Infected with malaria he fled his home in Bangladesh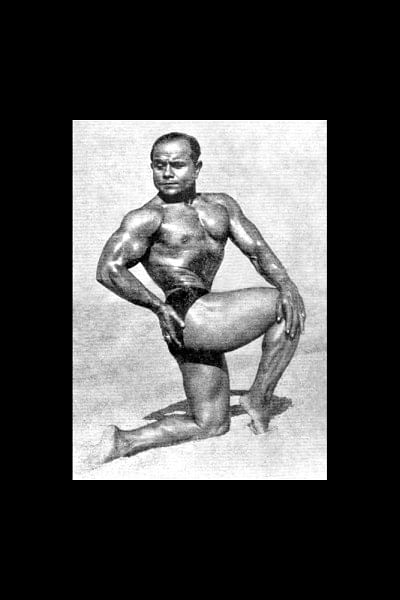 Manohar Aich at the age of 34 fled to India without informing his family. Many of his village in Comilla died of malaria at the time and he was among those still fighting the deadly disease.
having recovered, he went on to become the first Mr Universe from India in 1952 but could never visit his village home in Bangladesh before his death at his Salt Lake residence in Kolkata on Sunday noon.
He was 104 years.
The bodybuilder, who stood just 1.5 metres (four feet and 11 inches) tall, feared that had he come back his family would never let him go to Kolkata. 
Relatives and friends could not accept his decision to leave Bangladesh when they became aware of it. Manohar got to know about it when somebody from Bangladesh met him after he had won the Mr Universe title.   
"Once you come back to the country, we'll not let you go to Kolkata. You'll be here with us in your village," said Tapan Das Chowdhury, grandson-in-law of the bodybuilder nicknamed "Pocket Hercules" for his tiny stature.
Born in Putia village in Daudkandi of Comilla in March 1912, he won Mr Hercules contest at the age of 38, just two years before winning the Mr Universe title.
Before his death, he donated his body, which he built with years of efforts and perseverance, to a charity organisation. He also donated his eyes to Sushruto Eye Foundation.
Two years ago, Manohar got two bones in his back broken and that was why he had to stay at home.  During that time, he told the tales of his childhood to his family members and how he recovered from malaria and paid attention to his body, Tapan said.
Fleeing to India, Manohar received treatment in Kolkata. A doctor then suggested that he should exercise to stay fit.
"He liked that suggestion very much and religiously did exercise every day to remain fit," Tapan said.
His grandfather-in-law wished to give the instruments he used to any gym in his village.
"We will try to fulfil his last wish," Tapan said.