10 bombs, 2 grenades defused in Comilla militant den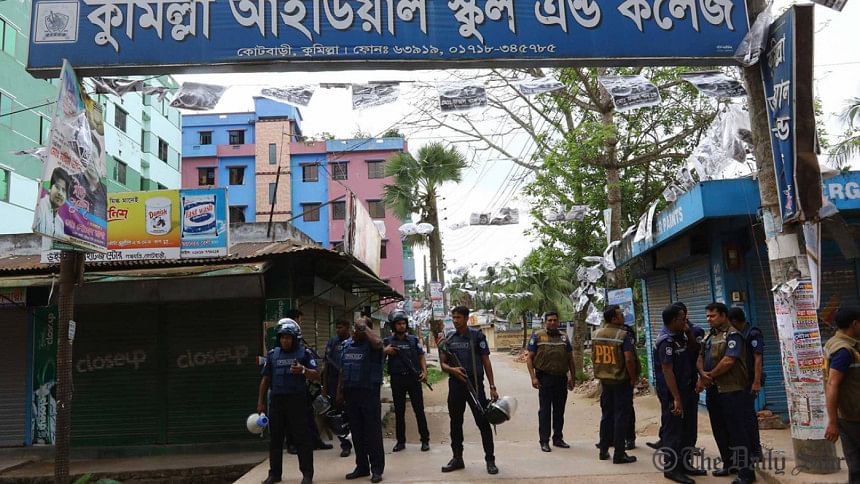 A bomb disposal team defused 10 bombs and two grenades at a militant den in Bagmara area of Comilla this afternoon.
The bomb disposal unit of Chittagong Metropolitan Police (CMP) defused the explosives after they started their work around 9:15am, our Comilla correspondent reports quoting Chittagong range Deputy Inspector General Shafiqul Islam.
The team led by Mohammad Sakhawat Hossain, additional deputy inspector general of police of Chittagong Range will brief journalists in this regard around 5:30pm.
READ MORE: Gunshots heard as SWAT resumes strike at Borohat den
Earlier yesterday, a SWAT-led operation codenamed "Operation Strike Out" started at a three-storey building around 9:00am and was suspended in the afternoon after it emerged there was no one inside.
READ ALSO: Grenade, bomb, suicide vest found in Comilla 'militant den'