SC Order on Rubel Murder
Ex-cop Akram has to surrender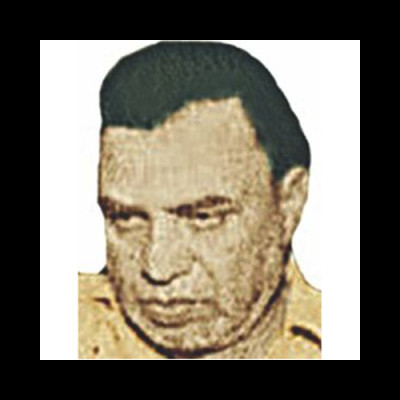 The Supreme Court yesterday ordered former assistant commissioner (AC) of police Akram Hussain to surrender to the lower court concerned in seven days in the sensational 1998 murder case of BBA student Shamim Reza Rubel.
The 24-year-old student of Independent University was picked up by a team of Detective Branch led by Akram from in front of his Siddeswari residence on July 23, 1998 and tortured to death in the DB custody on the same day.
Rubel's father Abdur Rob Miah filed a murder case the following day with Ramna Police Station accusing 14, including the then assistant commissioner Akram and Roksana Begum alias Mukuli Begum, a neighbour of Rubel.
The Metropolitan Sessions Judge's Court, Dhaka, in June 2002 sentenced 13 accused, including Akram, to life-term rigorous imprisonment and Mukuli Begum to one year in prison in the case.
Following appeals challenging the lower court verdict, the HC in May 2011 acquitted Akram and nine others, including Mukuli Begum, of the murder, saying that the allegations brought against them had not been proved beyond reasonable doubt.
Until the HC order, Akram languished in jail for about 13 years in the case.
The HC, however, upheld the life imprisonment of the then police officer Hayatul Islam Thakur, said Additional Attorney General Momtaz Uddin Fakir. 
The Appellate Division yesterday also allowed the government to move a regular appeal challenging the HC verdict.
A four-member bench of the apex court headed by Chief Justice Surendra Kumar Sinha came up with the order after the hearing on a leave-to-appeal petition filed by the government against the HC order on Akram.
The SC accepted the government petition on the ground that the HC might not properly assess the evidence produced against Akram, said Additional AG Momtaz.
Akram, who is now retired, will have to surrender to the lower court in seven days on receiving the SC order, he said. The lower court may grant him bail after his surrender in the case.
Momtaz could not say details as to what would be the legal procedure against the other accused in the case.
The other accused are the then inspector Aminul Islam Khan, sub-inspectors Amir Ahmed Tareq and Nurul Alam, assisant sub-inspector Abdul Karim, havildar Nuruzzaman and constables Ratul Parvez, Quamrul Hasan, Mir Faruk Hossain, Mong She Oen, Abul Kalam Azad and Mohammad Zakir Hossain.
SI Nurul Alam and constables Azad and Zakir Hossain have been absconding.