RMG workers block busy Tejgaon road
Stage demo for over 2hrs over sacking of workers, cause long tailbacks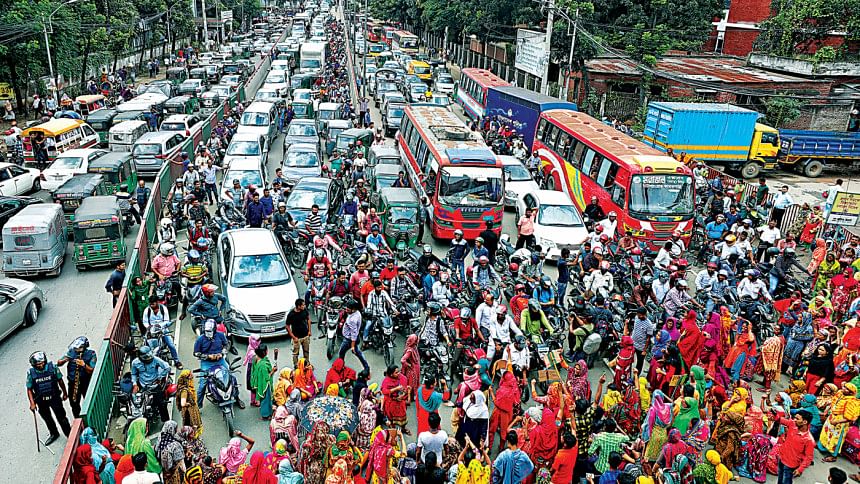 Several hundred workers of a readymade garment factory yesterday blocked the capital's Satrasta intersection for over two hours, protesting the dismissal of some 66 of their colleagues.
The blockade that lasted from 10:00am to 12:30pm disrupted vehicular movement on the busy thoroughfare, causing immense suffering to the commuters.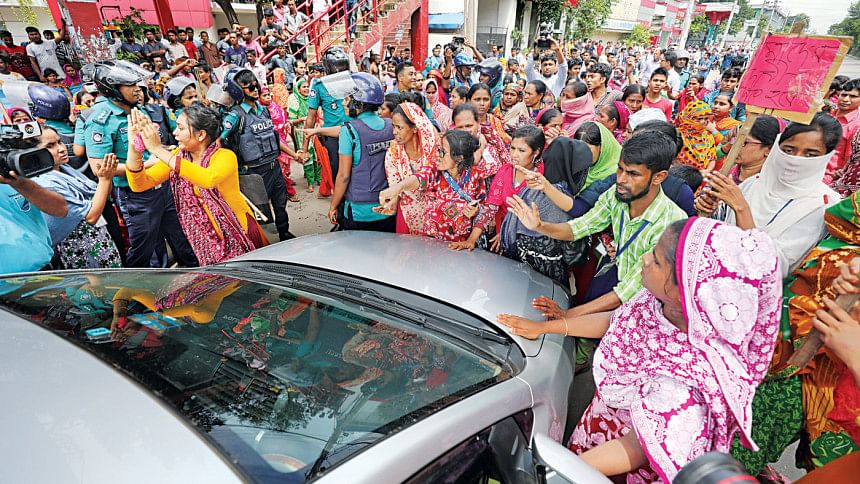 A clash ensued between police and the protesters when police charged batons to disperse the demonstrators, leaving 15 people, including five policemen, injured. 
Quoting eyewitnesses, Ali Hosen Khan, officer-in-charge of Tejgaon Industrial Police Station, said workers of Nassa Mainland Garment gathered in front of the factory in Begunbari area around 9:00am, protesting the authorities' decision to sack 66 employees on September 10 without any prior notice.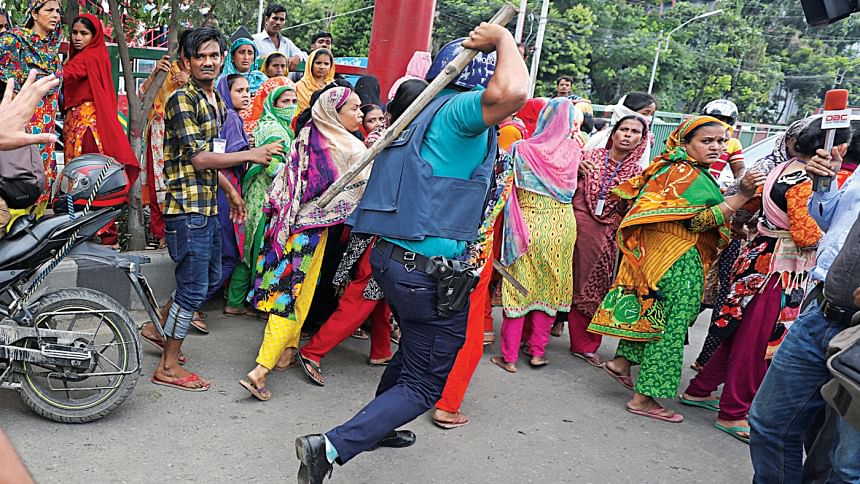 Within an hour, they took to the streets and halted the vehicular movement, the OC said, adding that the protesters chanted slogans demanding reappointment of the workers during the protest. 
The workers withdrew their protest around 12:30pm after the garment authorities agreed to accept their demand, the OC added.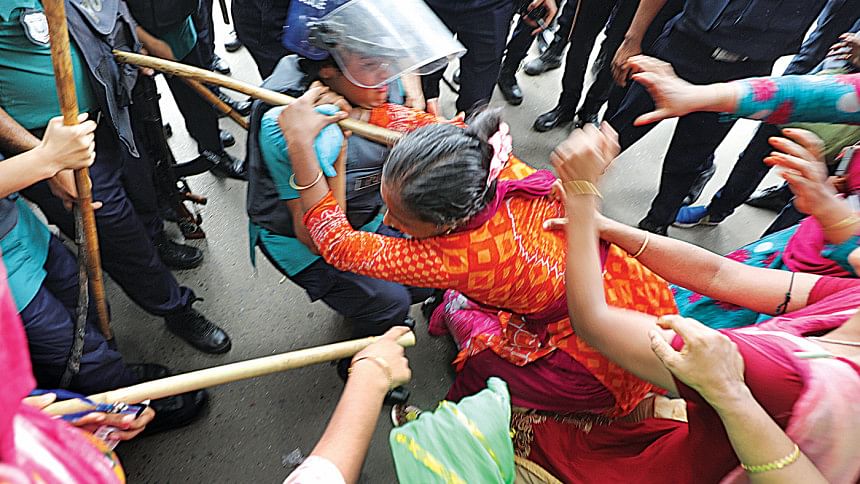 Bangladesh Garment Manufacturer and Exporters Association in a statement last night, however, claimed that the workers for the last couple of days had been demanding the retirement benefits of some 84 workers who had resigned after Eid-ul-Azha.  
They carried out vandalism inside the factory in the last two days to realise their demand and yesterday they took to the streets after being provoked by some outsiders, the statement also read.