Fighting religious extremism: Experts for multi-pronged approach
Four security experts have elaborated on the pre-Holey Artisan attack militancy situation and the government's response to tackle the menace following the attack. Talking to The Daily Star, they gave accounts as to why a religiously motivated ideology can't be fought only by using force and why a multi-pronged approach involving different stakeholders is required to fight religious extremism.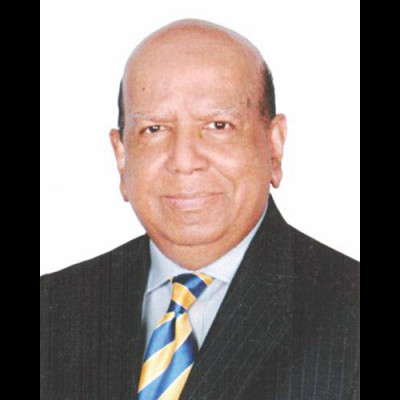 Maj Gen ANM Muniruzzaman (retd)
President, Bangladesh Institute of Peace and Security Studies
Following the Holey Artisan attack, there was a marked increase in the government's response to the issues of violent extremism and terrorism. But those were mostly limited to tactical responses. We didn't see the much needed national strategic approach to counter violent extremism. The national strategic approach should include a national counterterrorism architecture with active measures in the areas of counter-radicalisation and deradicalisation. All these activities should be governed by the rule of law.
There is also an urgent need for a dynamic counter-narrative strategy with a strategic communication platform. Violent extremism cannot be countered by the law enforcement agencies alone. The most important thing is to build social resilience against extremism and to achieve that we should have a multi-stakeholder engagement in countering the menace. Our goal should be to have a "whole of government" and "whole of society" approach to counter violent extremism.
Brig Gen M Shakhawat Hossain (retd)
Former election commissioner
The government and the law enforcement agencies didn't take the militancy issue seriously before the Holey Artisan attack. They rather gave political colour to some militant activities and described some others as acts of war criminals. For example, Japanese and Italian citizens were killed and the IS claimed the murders, but we saw that political colour was given to the incidents. The government's attitude towards militancy has changed after the Gulshan attack as it has partially admitted that there are militants in the country. Later, we have seen increased international intelligence cooperation. The capacity of law enforcement agencies has increased and people are now aware of militancy, but not up to expectation. 
We have seen a new dimension in militancy -- involvement of all family members, including kids, use of suicidal vests and people going missing. We saw social mobilisation programmes after the Gulshan incident, but the move stopped suddenly and the government became dependent on the law enforcement agencies. Law enforcers can only check the problem temporarily. Recruitment of militants has not stopped yet. The government didn't carry out any detailed research on militants, how they were motivated, recruited and so on. Instead of taking a long-term approach to solve the problem, the government was going for short term solutions. 
Nur Mohammad
Former IGP
The law enforcement agencies usually plan a security arrangement based on intelligence reports. Therefore the reports are very important for security purposes. But the intelligence reports in Bangladesh are very ordinary. The reports should be based on facts and proper information. Besides, there should be a better coordination between various intelligence forces. The regional and global intelligence coordination should be expanded and stepped up as militancy is a global and regional problem. The government should adopt deradicalisation programmes as law enforcers alone cannot solve the problem. It is alarming that incidents of "crossfire" and forced disappearance have been on the rise. It is not possible to counter terrorism in such a way. The government should think of it seriously. 
Air Commodore Ishfaq Ilahi Choudhury (retd)
Security expert
Before the Holey Artisan incident, we had been swayed by the self-satisfaction that we have eliminated the roots of Islamic extremism in Bangladesh. But the July 1 attack reminded us that militants strike back whenever we think that we have been able to eliminate the threat. This has been proved not only in Bangladesh, but also in other countries. The US forces were actually getting into a bigger trouble when George Bush declared that the Iraq mission had been "accomplished". Our counterterrorism efforts have seen more success since the Holey Artisan incident, but it is evident that we have not been able to eliminate the roots of terror.
It's a matter of grave concern that young people, although small in numbers, are still joining various terrorist groups. Our efforts have been mostly dependent on police actions whereas we need to address the issues politically, socially, regionally and internationally. We still have a long way to go before we can say "mission accomplished".