DIG prisons held with Tk 80 lakh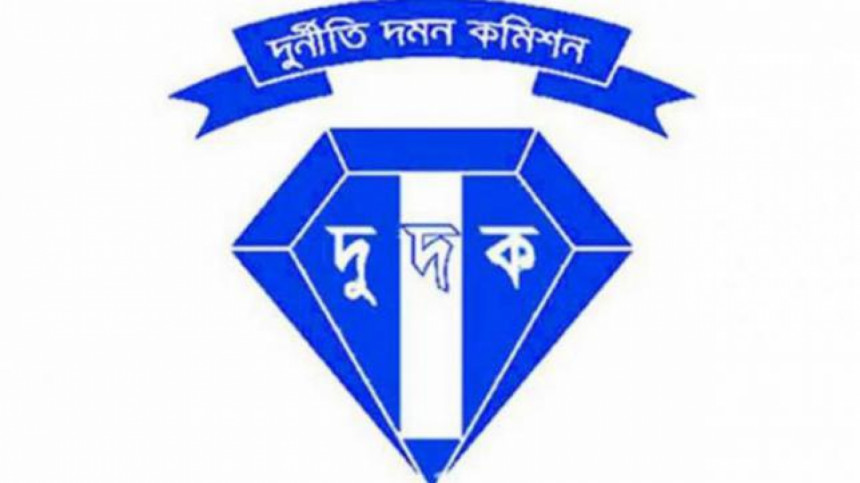 The Anti-Corruption Commission (ACC) yesterday detained the deputy inspector general (prisons) of Sylhet division after recovering Tk 80 lakh from his residence in Dhaka.
The official, Partha Gopal Banik, allegedly obtained the money through corruption.
An ACC team recovered the cash from Partha's house in Dhanmondi, said ACC's public relations officer Pranab Kumar Bhattacharya. "A case will be filed soon."
Earlier, ACC Director Mohammad Yousuf quizzed Partha over allegations that he committed irregularities and corruption as DIG (prisons) of Chattogram division. The interrogation continued at ACC headquarters for about four hours.
On October 26 last year, the Government Railway Police (GRP) arrested a jailer of Chattogram Central Jail, Sohel Rana Biswas, and recovered Tk 44 lakh in cash, documents showing fixed deposit accounts worth Tk 2.5 crore, and cheques of Tk 1.3 crore issued in favour of him, and 12 bottles of Phensedyl.
Sohel was going to his home town Mymensingh by train from Chattogram.
Two cases were filed over the incident -- one for money laundering and the other for carrying drugs.
At that time, Partha was DIG (prisons) of Chattogram division, and Prasanta Gopal Banik was senior jail super of Chattogram Central Jail.
An investigation launched by the prison authority found that a section of Chattogram prison officials were involved in the incident. As per recommendations of the committee, several prison guards and senior officials were transferred. 
The home ministry formed another probe committee over the matter. One of the recommendations of the committee was to launch inquiries into the wealth of top prison officials. ACC yesterday quizzed Partha and Prasanta as part of the inquiry.