Lax monitoring by BB to blame for bank scams
Says ACC chief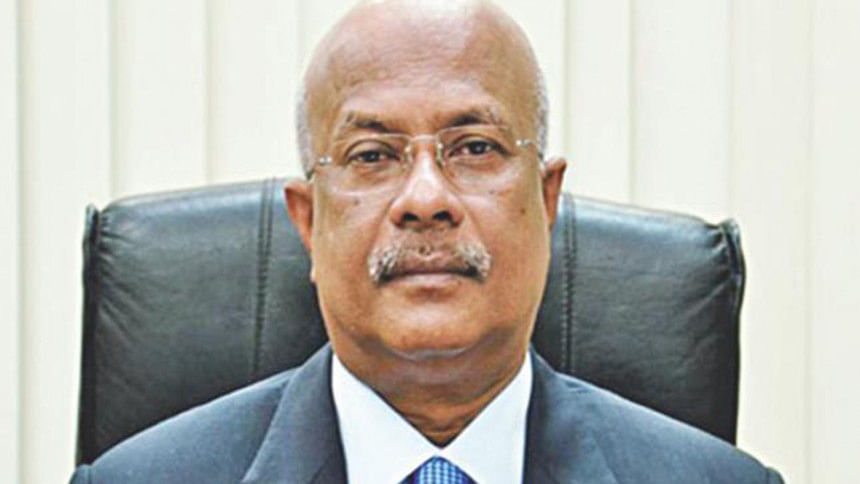 Had the Bangladesh Bank played the role of a guardian and properly inspected commercial banks, the scams would not have taken place in the banking sector, Anti-Corruption Commission Chairman Iqbal Mahmood said.
"We've got all cases to banking scams from the central bank. I think the central bank should take more initiatives [to ensure stricter monitoring]," he said.
The ACC has taken legal actions against 120 persons including chairmen and managing director of several banks, he added.
"About Tk 6,000 -7,000 crore have been returned to the respective banks since the ACC began its intervention in the banking sector."
Iqbal was addressing a discussion with journalists on the ACC's Strategy Paper 2019.
He added that large sums of money were being laundered abroad through over-invoicing. But the National Board of Revenue does nothing but fine the persons caught for over-invoicing.
"I want to say to the government, finance ministry and NBR that the persons who are being fined are actually money launderers.
"You're imposing fine to earn revenue. But money is being laundered and we are not talking about that."
The ACC recently sought one month's data on over-invoicing from the NBR.
The ACC had been a little less active in the last half of 2018 due to the national election.
"We didn't want to create any controversy. But we've increased our activity now."
ACC's Director General Sarwar Mahmud presented the strategy paper.
ACC filed 218 cases last year and arrested 57 suspects. In 2017, it filed 273 cases and arrested 182.
Veteran journalists Monjurul Ahsan Bulbul, Shyamal Dutta, Noim Nizam, Saiful Alam, and Mozammel Babu also spoke at the event.