Christchurch Shooting: Two Bangladeshi victims laid to rest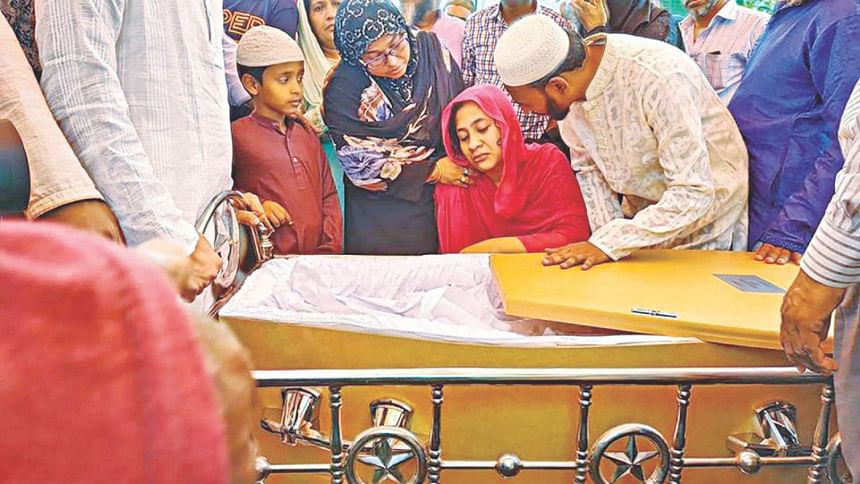 Two Bangladeshis, who were killed in the recent mosque shootings in Christchurch of New Zealand, were buried yesterday at their ancestral homes in Narayanganj and Narsingdi.
The two are Omar Faruk, 36, from Narayanganj and Zakaria Bhuiyan, 33, from Narsingdi.
Several hundred people from all walks of lives thronged their residences and joined their namaz-e-janazas and offered condolences to the grieving families.
Earlier on Tuesday night, their bodies arrived at Hazrat Shahjalal Inter-national Airport in Dhaka.
On March 15, a white supremacist shot and killed 50 praying Muslims in two mosques -- Al Noor and Linwood -- at Christchurch. Among the dead, five were identified as Bangladeshi nationals.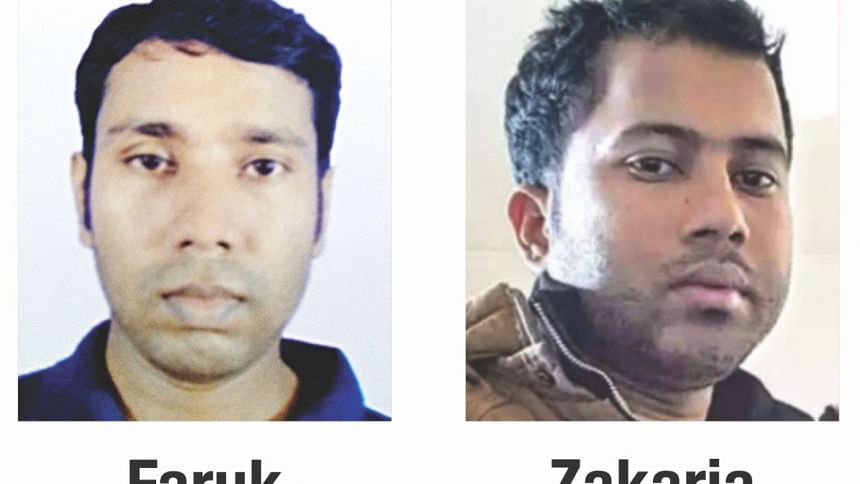 In Narayanganj, Faruk was buried at a graveyard in Bandar upazila's Rajbari around 11:00am following a Namaz-e-Janaza at the field of Sirajuddoula Club.
Faruk was the son of Late Abdur Rahman and the third among five siblings. He used to work at a construction company in New Zealand, said the victim's brother-in-law Sanoar Hossain.
He left country for New Zealand a few days after he got married on December 29, 2017.  On November 16 last year, he returned to Bangladesh on leave from work and went back to New Zealand in January this year, he added.
His wife Sazida Zaman Niha is currently three months' pregnant, Sanoar said. 
Narayanganj City Corporation Mayor Selina Hayat Ivy and other distinguished persons of the area met Faruk's family and expressed their condolences.
In Narsinigdi, Zakaria Bhuiyan was buried at his family graveyard in Palash upazila's Joypura village following a namaz-e-janaza around 11:00am.
Talking to The Daily Star, Palash upazila nirbahi officer (UNO) Romana Yasmin said Zakaria went to New Zealand in September 2016, just 17 days after he got married to Rina Akhter.
He used to work at a welding farm there, the UNO said, adding that he came to Bangladesh in October last year on a 40-day leave and returned to New Zealand afterwards. He was trying to take his wife to New Zealand, she added.