Anti-narcotics Drive: Police recover bodies of 2 'drug peddlers'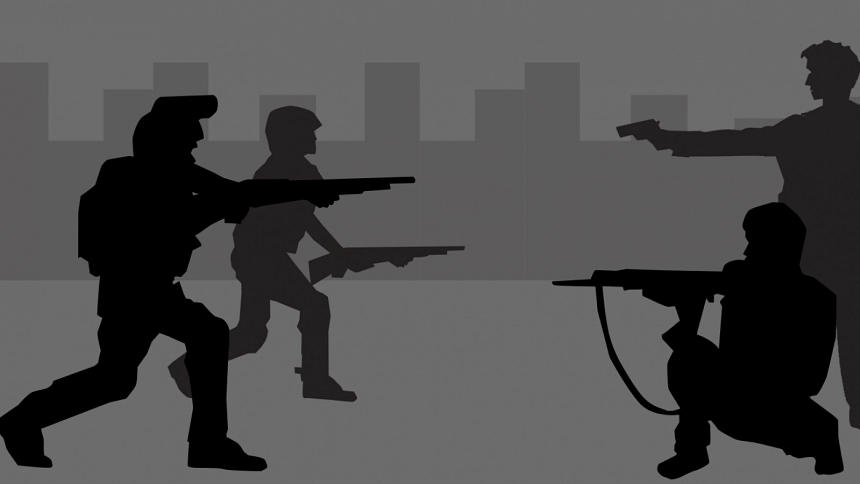 Police recovered two bullet-hit bodies from Monirampur upazila in the district early yesterday.
They claimed that the identities of the dead could not be known. However, they alleged that both of them were drug-peddlers and were 30-years-old.
The bodies have been sent to Jessore General Hospital morgue for autopsy, police said.
One of the victims bore two bullet wounds in the head and the other had one, hospital sources said.
Officer-In-Charge (OC) of Monirampur Police Station Mokarrom Hossain, said a team of police conducted a drive near Monirampur road at Begaritola-Chatiantola beel at around 5:00am upon receiving information about a gunfight between two rival gangs of drug peddlers.
Sensing the presence of law enforcers, the other criminals fled the scene, leaving the two dead behind, the OC said.
With these deaths, the number of dead people has risen up to 159 during the ongoing nationwide anti-narcotics drives. Most of them were killed in "shootout" incidents involving police and Rab.