AB Bank Scam: Businessman fails to appear before ACC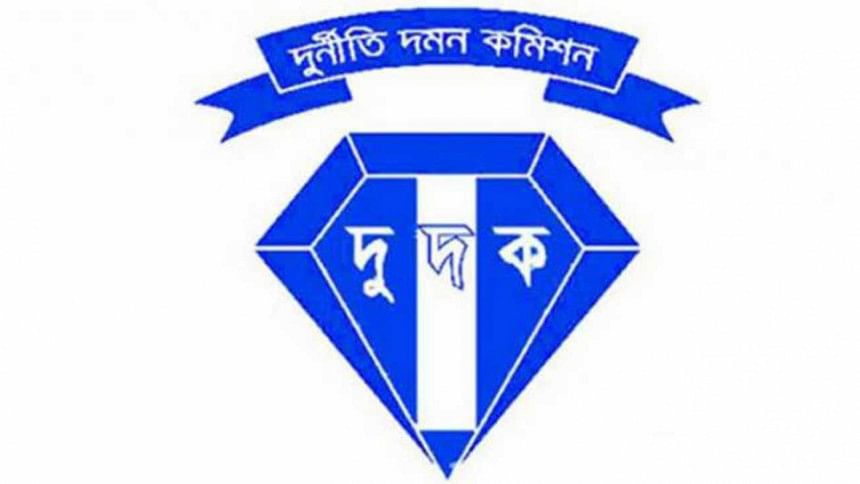 Saiful Haque, a businessman whose name came up during investigation into AB Bank's sensational money laundering, failed to appear before the Anti Corruption Commission (ACC) for questioning without informing the graft watchdog.
The issue may prompt the ACC into implicating him without recording his statement in the case that is supposed to be filed soon. The commission is likely to wrap up interrogation today after noting the statements of the bank's current chairman and a director, sources said.
The graft watchdog on January 1 issued a notice to businessman Saiful Haque to record his statement over money laundering on January 4 after his name came up during an inquiry by the commission.
However, Saiful did not appear before ACC on that day and provided no explanation for his absence.
"To date, we didn't get any explanation from him [for his absence]," said the Director of ACC Sayed Iqbal Hossain.
"Since he didn't appear before ACC, he missed the opportunity to defend himself," said Iqbal.
Sources said during the inquiry ACC unearthed Saiful's involvement in the money laundering.
ACC yesterday issued notice to the AB Bank's current chairman M. A. Awal and director BB Saha Roy to record their statement over money laundering.
The commission also quizzed six current and former directors of AB Bank – Shishir Ranjan Bose, Mesbahul Hoque, Syed Afzal Hasan Uddin, Professor Imtiaz Hossain, Faheemul Huq and Runa Zakia Shahrood Khan on the same day.
The directors appeared around 9:30am. They were interrogated until 4:30pm.
A recent Bangladesh Bank report said the commercial bank laundered a certain amount to the UAE through two shady organisations under the guise of investment.
On December 17, this newspaper published a report on AB Bank's alleged laundering. Later, the ACC took up the issue for investigation.
The Board of Directors of AB Bank in December 2013 approved an investment of $20 million in Singapore-based fundraising and investment company Pinnacle Global Fund Pte Ltd (PGF) through the bank's Offshore Banking Unit (OBU).
In February 2014, the OBU sent the money to an account at the UAE-based Abu Dhabi Commercial Bank (ADCB).
The ADCB account belonged to Cheng Bao General Trading LLC, which acted as a Special Purpose Vehicle (SPV) or a mediator for PGF. Cheng Bao immediately withdrew the money and closed the account.
A Bangladesh Bank team unearthed all this in an investigation in late October this year and sent their findings to the anti-graft body on November 15.
ACC earlier quizzed AB Bank's former chairman M Wahidul Haque, former managing directors M Fazlur Rahman and Shamim Ahmed Chaudhury and former head of treasury Abu Hena Mustafa Kamal for their alleged involvement in the money laundering.
BACCHU CALLED again for QUIZZING
ACC yesterday summoned former BASIC Bank chairman Sheikh Abdul Hye Bacchu for quizzing over his alleged involvement in the 56 cases filed over embezzlement of Tk 2,036 crore from the bank.
After grilling him on December 4 and 6, around four years after one of the biggest loan scams in the country's banking sector came to the fore, the ACC set December 17 for further interrogation. But Bacchu skipped the questioning and sought one month's time over health grounds.
The commission, however, rejected his plea and asked him to appear for quizzing.
According to Bangladesh Bank findings, around Tk 4,500 crore had been siphoned out of BASIC Bank between September 2009 and 2012 when Bacchu led the bank's board of directors.
On July 14, 2014, the BB gave the ACC a report detailing how the money was embezzled through shell companies and dubious accounts.
The report said Bacchu illegally influenced all activities of the state-owned lender, leaving the once financially-sound bank crumbling.
BB also narrated how the former chairman abused his powers to play an active role in loan scams. He approved many loans ignoring recommendations of branches.
He also allegedly approved loans based on forged documents.
However, Bacchu was not made an accused in any of the cases filed in 2015.