3 killed as 2 buses smash car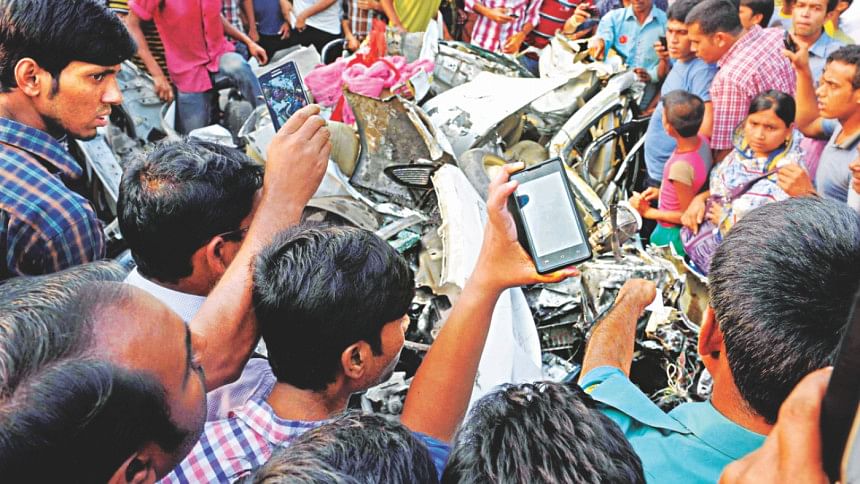 Three of a family, including two women, were killed as two buses rammed their car from behind one after another in the capital's Khilkhet area yesterday.
The dead are Delwar Hossain Mojumder, 58, of Chandpur, his sister Anwara Milon Begum, 45, and her daughter Lovely, 23, of Gazipur.
The victims were coming to Dhaka from Gazipur for treatment of Delwar, a retired government official, who was suffering from cardiac complications, said Shahidur Rahman, sub-inspector of Khilkhet Police Station.
Delwar came to his sister's house in Gazipur from his hometown Chandpur to consult a doctor in Dhaka. His sister and niece were taking him to the doctor, said Kudrat-e-Khuda, assistant commissioner of Dhaka Metropolitan Police (Cantonment zone).
The accident occurred near Khilkhet bus stand when a bus hit the car carrying the three from behind around 4:00pm. This made the car swerve and then another bus rammed it within a moment, killing the three on the spot, he said. 
Police seized the buses but the drivers fled the scene.
Driver of the hired car Sobuj sustained minor injuries. He took primary treatment at Kurmitola General Hospital.